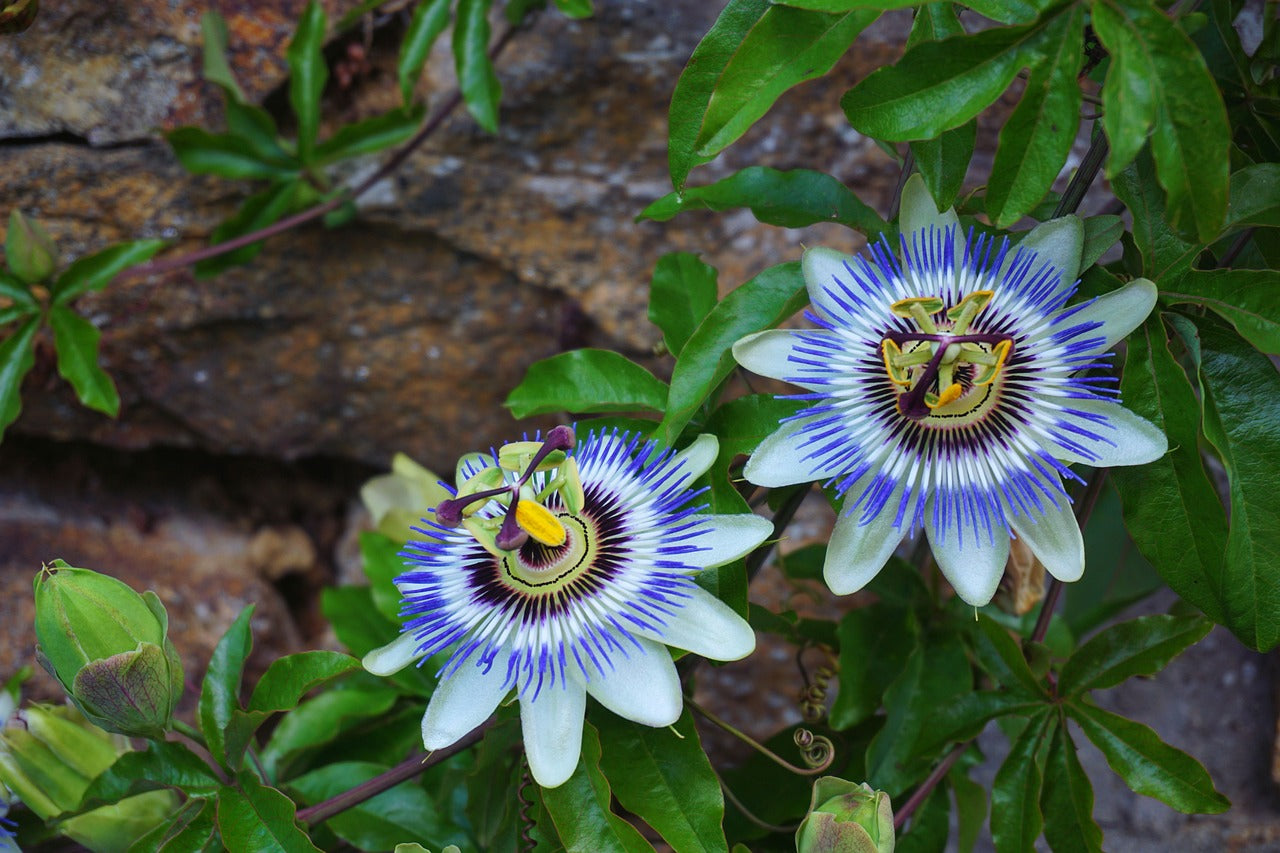 Passion Flower
If you want a discreet and subtle climber, passion flower is probably not for you... Huge showy blooms from early summer into autumn, fast growing tendrils and unique hanging fruits in a rainbow of shades, make this climber hard to miss. With flowers of rich indigo-blue, amethyst purple and snowy white, there is a passion flower ready to put on a show in any garden.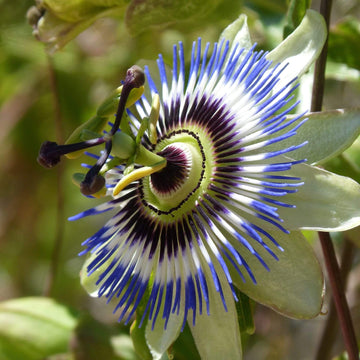 Blue Passion Flower | Passiflora caerulea
Blue-indigo passion flowers tumbling from twisting tendrils of darkest green.
Happy in full sun to partial shade
Train up a sheltered wall, fence or trellis
Flowers from July to September
Yellow-orange fruits add autumn colour