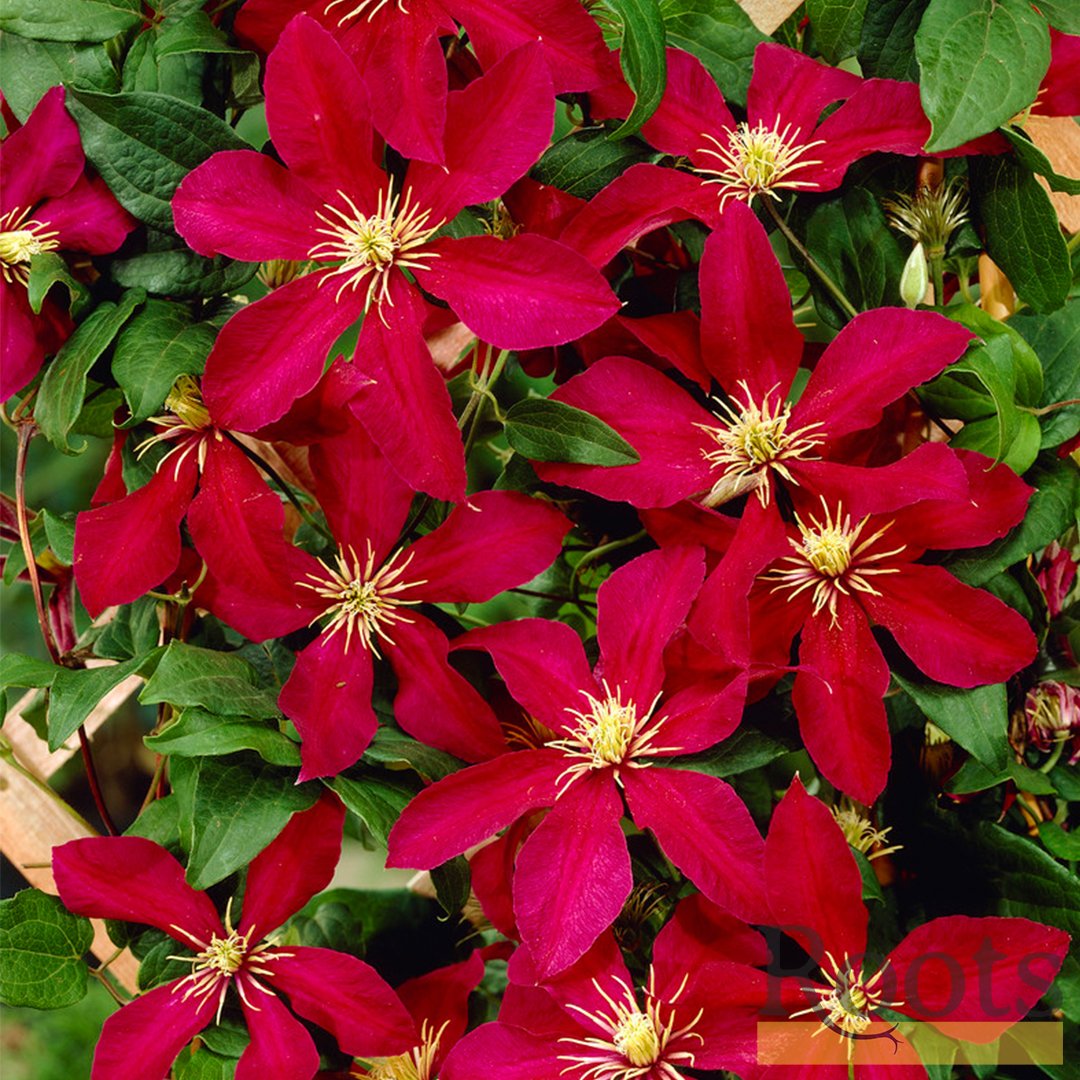 Clematis Plants
By law*, you have to have a clematis in your garden. These colourful, flowering vines are one of the best loved climbing plants, and for good reason! There are so many variations of colour, flower size, shape, scent and flowering period that you may need help choosing. That's where we come in…
*well it should be.
Which clematis?
Large flowered Clematis varieties include Niobe (Crimson) and The President (Indigo) whereas Alpina Willy (Blush Pink) or Cyanea (Blue) will produce clusters of smaller flowers. Montana Mayleen (Lilac) and Elizabeth (Pink) are scented. You can also choose when you want your clematis to flower, from winter (Cirrhosa varieties) through early spring (Alpinas) to autumn (Viticellas). If you're planting in a pot, you'll want to choose a more compact clematis like Multi Blue, Hagley Hybrid or Piilu.
Planting schemes and partners
Clematis and climbing roses are made for each other - they thrive in the same conditions and flower together - a lovely way to add vertical interest to a cottage garden planting scheme. Combine bold contrasting colours like orange and purple or keep it subtle with pinks, whites and lilacs. Clematis are a great choice for smaller city gardens and can really brighten up a balcony or patio when planted in pots and grown up a trellis.
Growing tips
All clematis plants will thrive when supported or trained up a fence, wall, trellis or obelisk. Most prefer full sun, but some, such as Nelly Moser, can be grown in partial shade. Plant your clematis in fertile, moisture-retaining soil and dig in plenty of compost or manure. Feed your plants weekly with a high potash fertiliser in summer and water well, especially if you're growing in pots. Clematis have three different pruning groups so it is important to check which one applies to yours. For more information about pruning groups, read our simple guide.