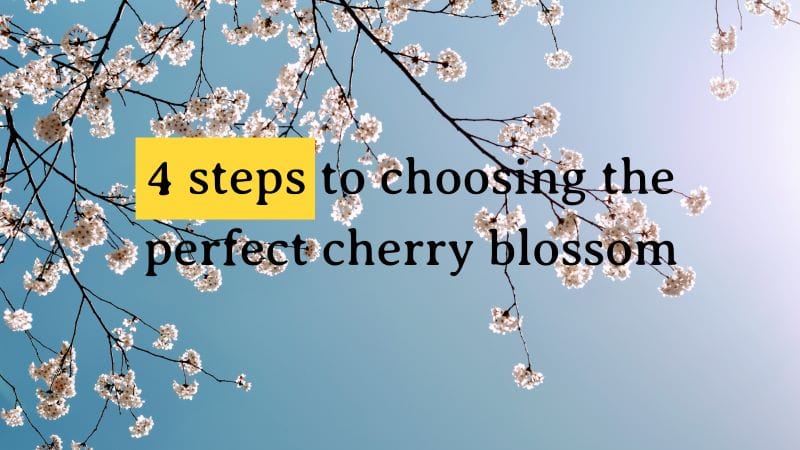 Cherry Blossom Trees
We work with a specialist grower in the New Forest to bring you the best quality, most exciting varieties of cherry blossom trees. They are a good size, hardy, drought tolerant and have the most spectacular spring blossom, ornate bark and fiery autumn foliage. Whether you prefer pink or white blossom, a weeping or upright tree, there's a cherry blossom for every garden - some can even be grown in pots!
Read our guide to choosing your perfect cherry blossom tree below ↙
Choosing the right size
Cherry blossoms will do well in most well drained, sunny sites but you will need to make sure you've got enough space. In a big garden, it has to be a large Kanzan (pink) or Tai-Haku (white) - they're simply spectacular. For small to medium gardens we would recommend Accolade (pink) or The Bride (white), and for pots or smaller spaces the dwarf weeping variety Ivensi (white) or Kursar (pink).
Upright or weeping?
Most flowering cherries grow in the traditional upright tree shape, while some have a weeping habit, such as the Yoshino and Kiku-Shidare. A great way to save space is to choose a columnar cherry such as Amanogawa. Use the filter below to help find what you're looking for. Young cherry blossom trees will benefit from supporting with a stake, but no pruning is necessary.
It's all about the blossom
For the boldest pink blossom go with Kanzan, and for dazzling white choose Tai-Haku, or filter below by your favourite colour. Most trees blossom in March/April, but Blushing Bride extends that into May and Autumnalis Rosea flowers from November-March. Top tip: avoid planting in exposed windy spots so the blossom doesn't all get blown away! For something different, check out the purple foliage of Black Cherry Plum or the peeling bark of the Tibetan Cherry.
The History of Japanese Cherry Blossom Trees
In its native Japan, the blossom of the cherry tree (or Sakura) plays an important part in the country's culture and tradition. As the blossoms last for only a few weeks, they are seen as a symbol of the fleeting but joyful nature of life, and are celebrated with Hanami. This is a tradition dating back to the third century, in which people gather beneath the Sakura trees with friends and family to eat, drink and observe the beauty of the blossom. Originally the blossom season signalled the start of the rice planting season, and so people made offerings to the gods of the Shinto faith, who were believed to live in the trees. During the Second World War, Sakura came to symbolise the brief but glorious lives of young soldiers,