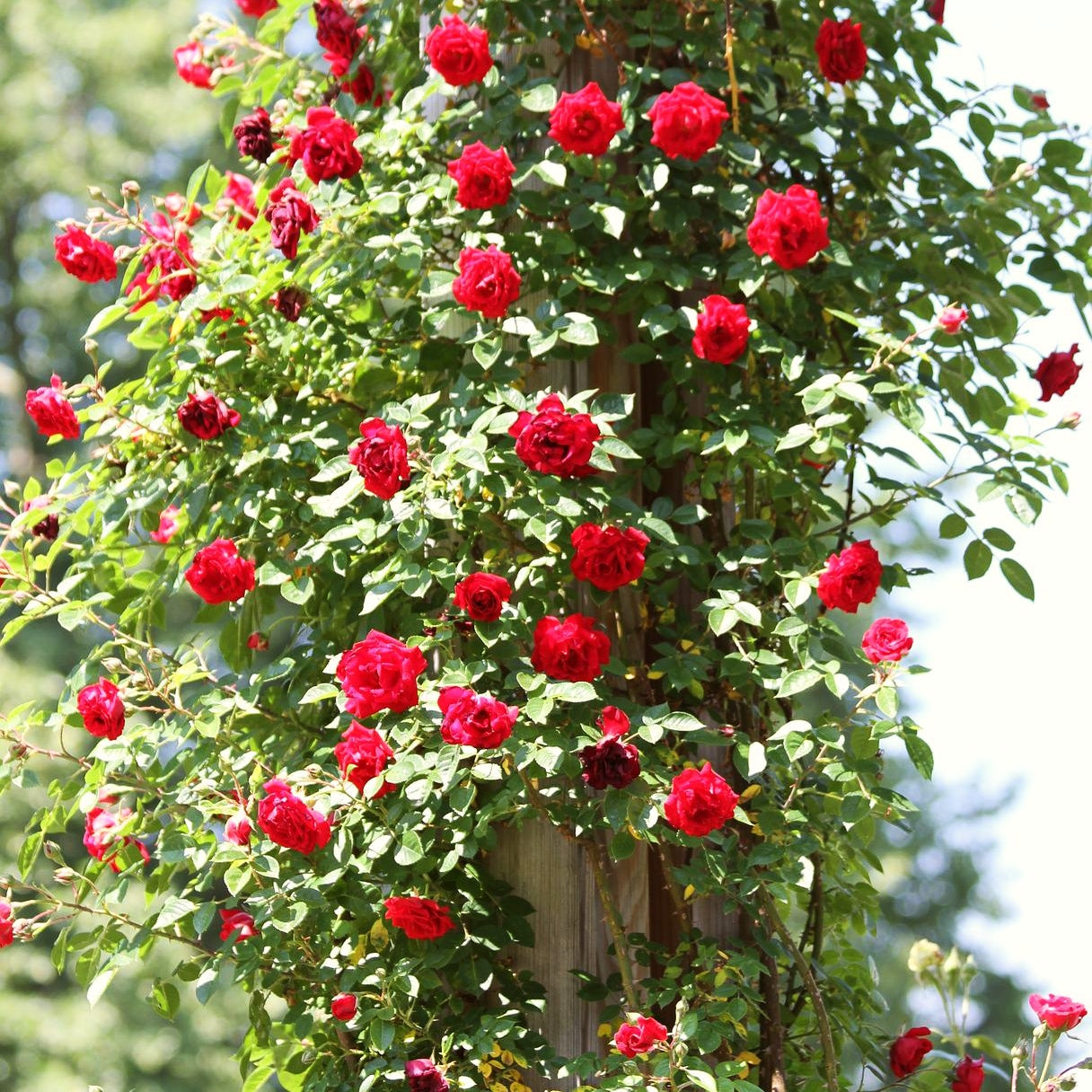 Climbing Roses
Beautiful, long-lived and fragrant climbing roses are the perfect plants to grow up walls, fences, pergolas and more. Many of them can be grown in pots, making them ideal for patios and smaller gardens. Repeat flowering for colour all summer long, climber roses are an essential part of a formal garden. Team them with late-flowering clematis to extend the season or with grasses and evergreens for a fresh contemporary look.
Which climbing rose?
Climbing roses vary enormously in height, growing to between 1.5 and 6m. The larger varieties, such as Gardener's Glory and Parade, are ideal for walls, arches, pergolas and doorways. If you're short on space or want a lower maintenance option, look for a compact or courtyard variety, which can be grown in a pot. Rambling roses are very similar to climbing roses but grow in a less structured way and flower only once, in June or July. These are a great choice for quickly covering a wall or structure.
Planting schemes and partners
Climbing roses are often used in formal gardens to form a canopy over walkways and arbours - or you might have seen them trained around a cottage door. They're equally effective in more contemporary designs, growing up a pergola or in pots on a balcony. Their perfect companions are vigorous Viticella clematis varieties in jewel colours like Polish Spirit and Madame Julia Correvon. Yellow honeysuckle also looks lovely with orange roses.
Growing tips
Grow climbing roses in any well-drained, fertile soil in full sun and feed twice a year with a rose fertiliser. They need training when young by using supports and benefit from regular pruning - this should be done while the plant is dormant between late winter and early spring. (The exception is rambling roses, which should be pruned straight after flowering.) Climbing roses flower best in full sun, but they can cope with a little shade in the afternoons. Feed them with a sprinkle of rose food or tomato feed twice a year - once in spring before the new growth starts and again in July. Deadhead your roses regularly for repeat flowering throughout the summer.