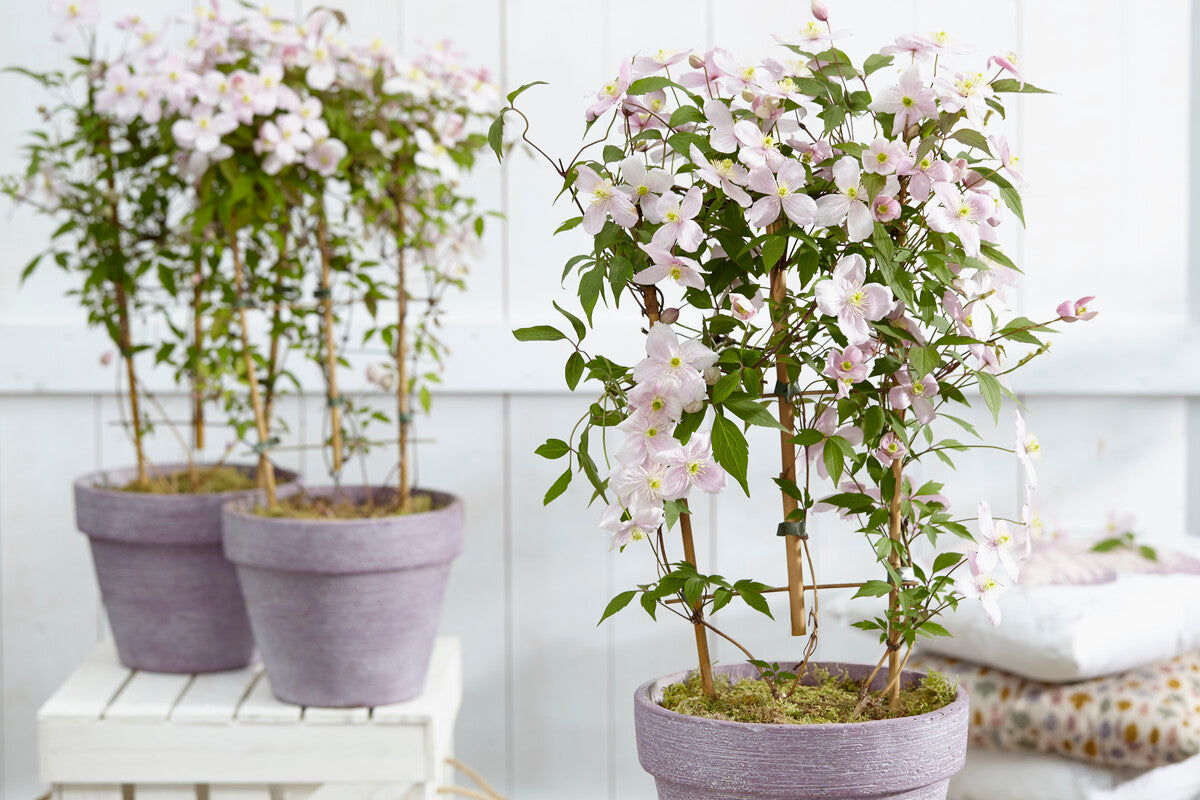 Climbing Plants For Pots
Climbing plants in pots are a natural choice for patios, balconies and smaller gardens, but not all climbers are suitable for growing in containers. What you need is a compact, colourful plant which will thrive in a small space like a patio or seating area, cover an obelisk in a border or brighten up the space by your front door. We've chosen the brightest, best performing and most fragrant clematis, jasmine, honeysuckle and more for this collection, to make it easy for you to choose. 
Want to know more? Our climbing plant grower, Mollie, has all the advice you need.