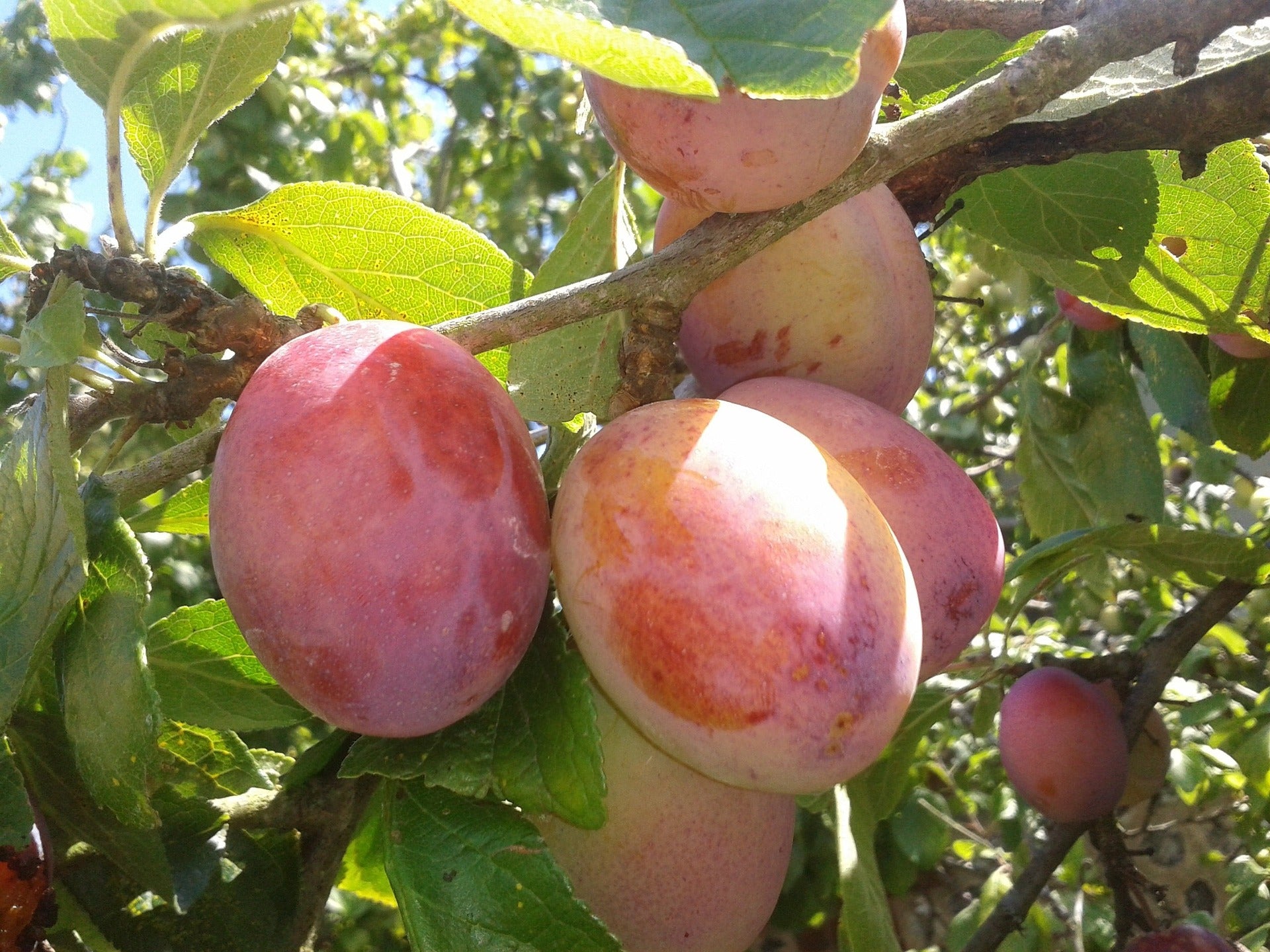 Fruit Plants
Discover our wide range of fruiting plants for delicious fresh fruit straight from your garden, whatever the time of year. Whether you're looking for compact fruit bushes, grapevines, blueberries and strawberries, dwarf and bare root trees or even exotic fruits, you'll find all your favourites here. Explore new hybrids, heirloom varieties and RHS award winners in sizes suitable for every garden, balcony, patio or pot. Need help choosing? Just click for inspiration!
Fruit for small spaces
No space? No problem. You can grow soft fruits like blueberries, strawberries, gooseberries and currants in pots on a balcony, in a yard or even in window boxes. It's easy to grow cherry, apple, pear and nectarine trees in containers on a patio and still get large crops of full sized fruit - just choose a dwarf or cordon variety. Fig trees do better in pots than in the ground, so they're perfect for small gardens - plant them in a sunny, sheltered spot and water frequently in summer.
Easiest fruit to grow
Just starting your fruit garden? It's easy to grow strawberries, blueberries and raspberries. These versatile soft fruit plants can be grown in pots and are very low maintenance. For a first fruit tree, we'd recommend a Cherry tree. They need next to no pruning and can be grown in patio pots or small gardens with great results. Apple and Plum trees are also easy to grow, with some dwarf varieties producing a large crop in their first year. Our range includes all your favourites as well as hard-to-find heirloom varieties, in sizes suitable for every garden.
Feeling adventurous?
If you want to grow fruits that are hard to find in the shops, check out our range of unusual fruit trees and plants. Add some Mediterranean charm to your pergola with a red or white grapevine, or if you have a greenhouse or conservatory, go exotic with Passionfruit and Kiwi vines! Our collection of Fig, Pomegranate and Citrus trees are specially bred for growing in the UK climate, while soft fruit plants include Gojiberry, Honeyberry and Lingonberry plants.