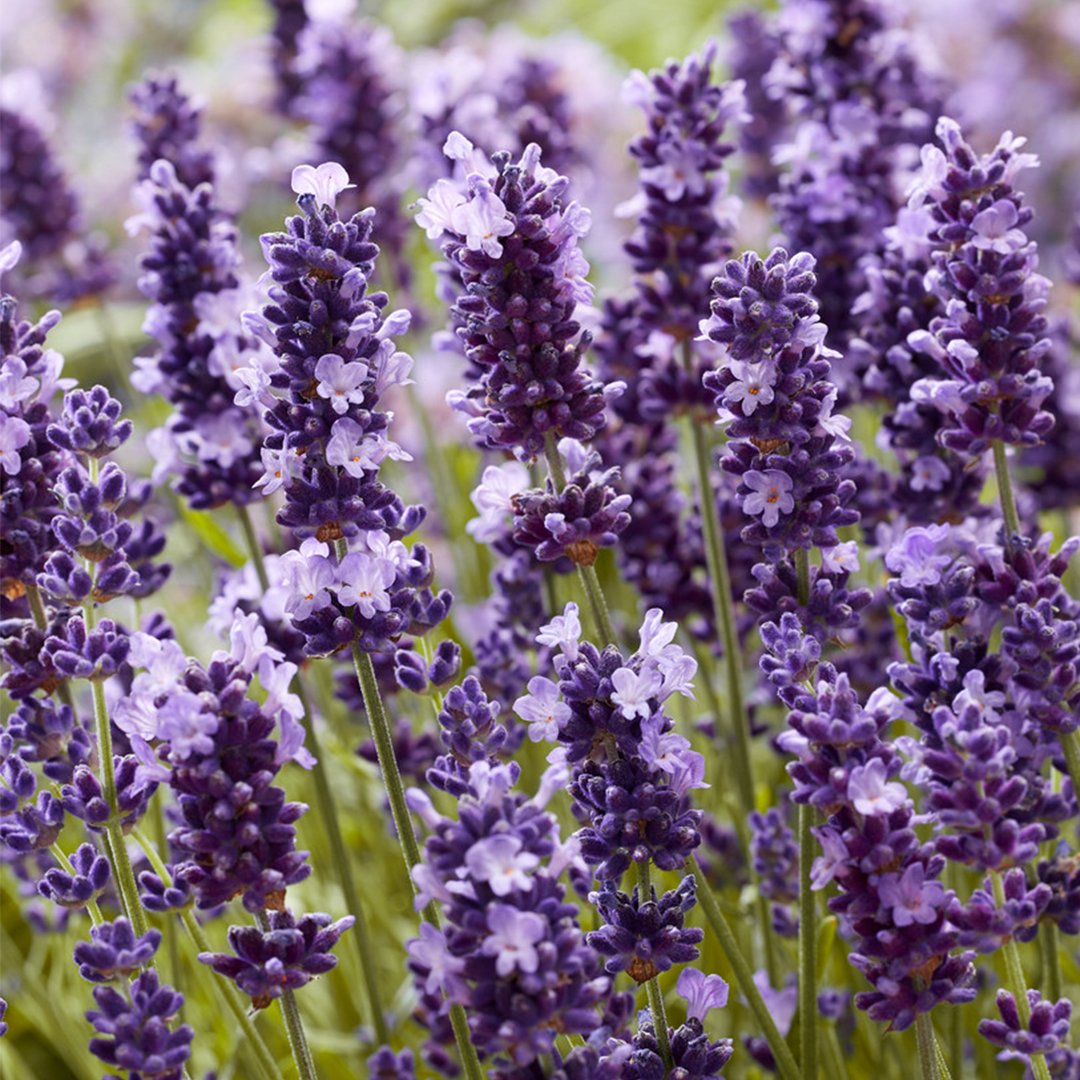 Lavender Plants
There's nothing like the heady warm fragrance of Lavender - favourite of bees and butterflies, easy to grow and an essential for any cottage or wildlife garden. We've selected the best traditional English varieties and put together a handy guide to choosing, growing and caring for your Lavender plants.
Choose your Lavender Plants
All of our Lavender varieties are fully hardy and suitable for any UK climate. The oldest traditional varieties are the compact, mid-purple Hidcote and light lilac coloured Munstead; both perfect for hedging. The RHS award winning Folgate is a rarer variety, and for scent, it's the reliable and vigorous Grosso which is considered the best. We've also put together a collection with a mix of varieties - with guaranteed bee appeal as standard.
Where to grow Lavender Plants
Lavender plants can be grown in borders with other perennials for a Cottage Garden look, or in drifts for a more contemporary style (just six plants will make a border). Lavender looks fantastic grown in pots or as a low hedge. However you plant Lavender, choose a sunny spot away from overhanging trees and shrubs.
Lavender Plant Care Tips
Plant your Lavenders in neutral to alkaline well-drained soil. If your soil is acidic, it's best to use pots - terracotta is best, with plenty of drainage holes. Prune your Lavender plants after flowering to prevent the stems becoming woody - pruned correctly, they can live for up to twenty years! For more tips, advice and planting ideas for Lavender plants, see our Full Care Guide.