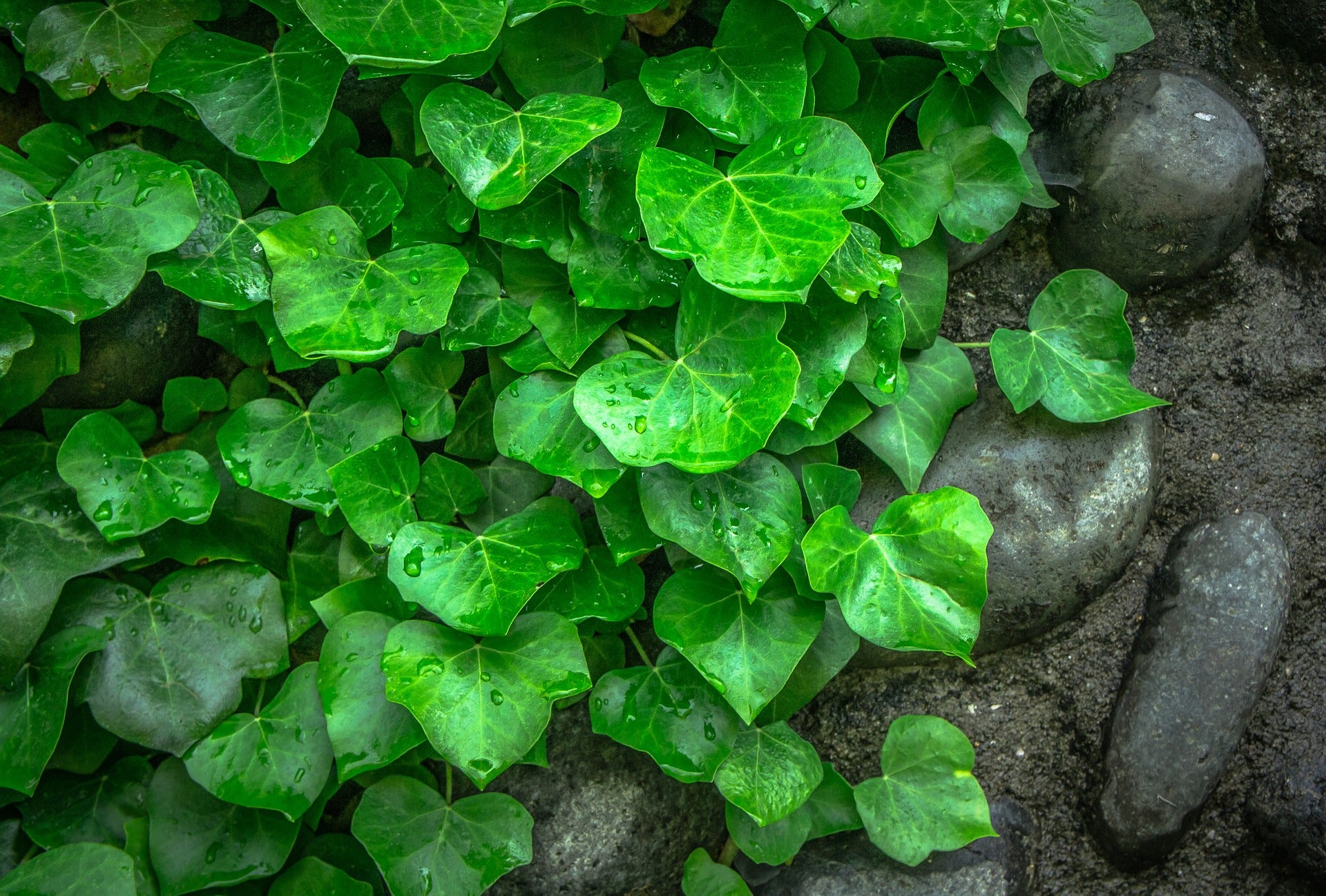 Ivy Plants
Super versatile, fast growing ivy can be used as a feature plant, as a backdrop for flowering climbers or to cover up a less than lovely wall or shed. Hardy, shade tolerant and fantastic for wildlife, choose from classic shades of green or mix it up with colourful variegated varieties.
Which ivy?
All ivies are evergreen and grow happily in sun or shade. Ivy will brighten up any unsightly wall or fence, and provide fast growing coverage in partial or full shade. It makes a perfect backdrop for flowering climbers, but has a classical elegance all on its own. Classic green ivy allows more brightly coloured plants to shine against its lush backdrop, but the variegated varieties - like lime and emerald Hedera Colchica Dentata Variegata and frilled, ivory edged Hedera Clotted Cream - are more than capable of stealing the show.
Planting schemes and partners
Versatile ivy goes with anything. In the wild, it's most often found in a shady woodland setting, so if you're making a woodland garden, this is a must have. Grow it through deciduous trees, use it as groundcover to suppress weeds and keep moisture in the soil or twine it together with flowering woodland climbers like honeysuckle and jasmine. Find more planting ideas in our woodland style guide.
Growing tips
Ivy is a very low maintenance plant once it gets going, but there are a few things you can do to get it off to a flying start. It'll grow in any light conditions, but prefers light shade. Any moist, well drained soil is suitable and you can feed a nitrogen rich fertiliser monthly or fortnightly to keep your ivy in top condition. Keep the soil moist, watering weekly in the warmer months and fortnightly in winter if it's dry. Once it's established, you won't need to water it except in very hot weather. Prune in mid spring or let it grow wild to encourage the birds and bees.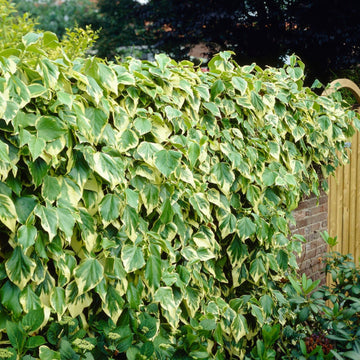 Variegated Ivy | Hedera colchica 'Dentata Variegata'
Award winning evergreen with lime and emerald foliage
Award winning Evergreen Climber
Stunning variegated lime and emerald foliage
Ideal for vertical or ground coverage
Brings colour and sophistication to your living space