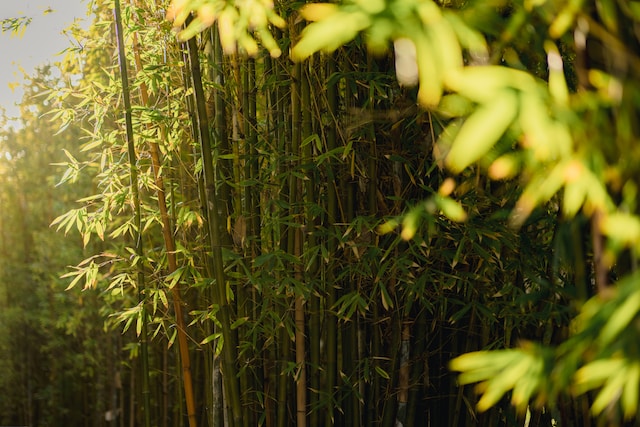 Bamboo Plants
Growing bamboo is an easy way to create a calming, sensory space in your garden, with its gently swaying movement, fluttering green leaves and irresistible tactile appeal. It's great for thrifty gardeners too, because bamboo grows new canes every year, meaning you can harvest the old ones to support your peas and beans!

Black Bamboo | Phyllostachys nigra
Best for contrast - known as the king of black bamboos
Starts off olive green and matures to a glossy jet black
Create a striking living screen or focal point
Plant in full sun for the darkest colour
RHS Award of Garden Merit winner
Golden Bamboo | Phyllostachys aurea
Best for colour - the UK's favourite bamboo!
Bright olive green canes maturing to a sunny golden yellow
Ideal for screening or hedges
Suitable for growing in containers
RHS Award of Garden Merit winner