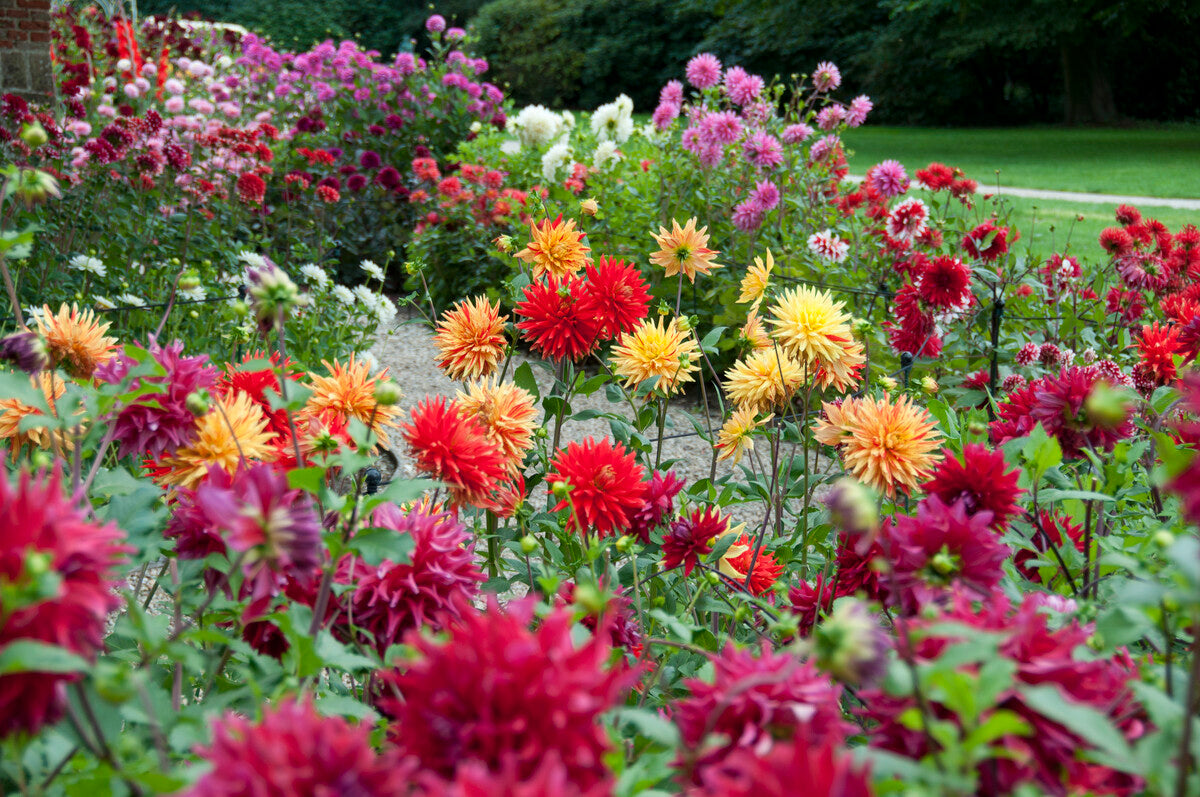 Dahlia Plants
Who doesn't love a dahlia? Flower fashions come and go, but these incredible blooms are always in vogue. With so many forms, colours and heights to choose from, you can mix and match all your favourites for a stand out dahlia display or combine them with coordinating perennials for a summer long riot of colour. Dahlias are the stars of the cutting garden too - the more you cut, the more they grow! Fill your borders, beds and pots, add sun and enjoy from July to September.
Which dahlia?
You're spoiled for choice with dahlias, with a multitude of different heights, forms and colours. For a bee-friendly garden, choose single dahlias with accessible centres, or too-good-to-be-true pompom and ball dahlias for the cutting garden. Most types will keep flowering right up to the first frosts and will produce more blooms the more you cut.
Planting schemes and partners
Dahlias are often grown in a bed with several colour themed varieties together, but they also make a lovely addition to a cottage garden scheme or a mixed border, whether you use tall varieties as accent plants or weave drifts of them throughout your beds. More compact dahlia types, such as Dahlegria, make a striking feature in patio pots and can even be used in hanging baskets.
Growing tips
Dahlias are sun loving plants which need regular watering. For the best blooms and growth, feed them every couple of weeks throughout spring and summer, with a high potassium feed such as tomato food. Taller varieties may need staking - tie them gently to a garden cane or support them against a fence. To make your dahlias bloom year after year, dig up the tubers once they've finished flowering and store them in a cool, dry place over winter. Then plant them again in spring and enjoy them all over again.