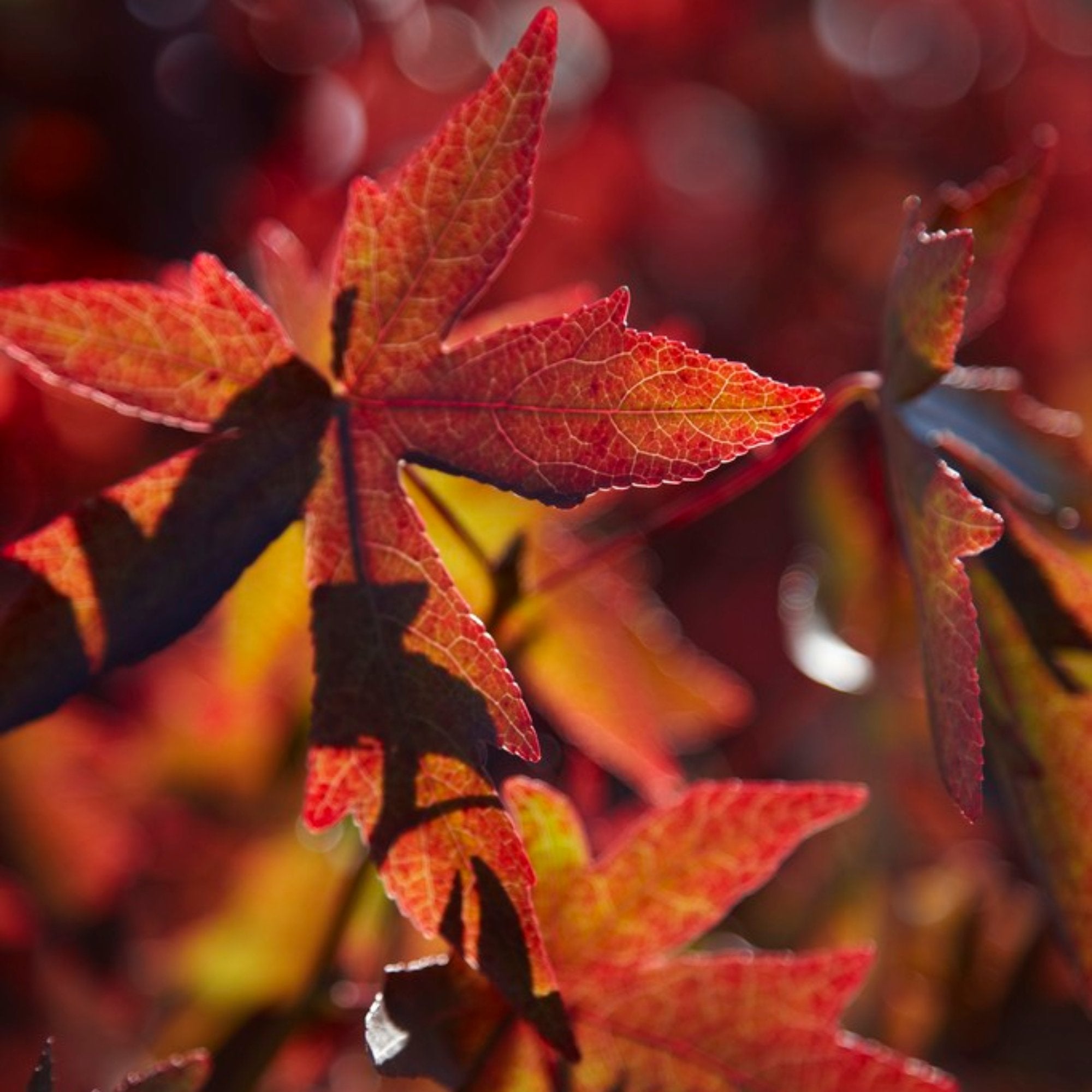 Trees for Autumn Colour
As the nights get darker, it's time to brighten up your garden! It simply wouldn't be autumn without the jewel box of colours on our trees right now - fiery reds, glowing oranges, coppers, purples and golden yellows. Our growers have chosen the best performing and brightest varieties for your space, all grown on our specialist tree nursery in the South Downs and sent fresh from the field. Whether you choose flame red Acers, colourful Crabapples, spectacular Sweetgums or berry-covered Rowans you're guaranteed an unrivalled display of autumn colour every year.
Choose your Trees for Autumn Colour
If you have the space you can choose trees covering the whole autumnal palette of Red (Juneberry), Orange (Snowy Mespilus) and Gold (Judas Tree). For smaller spaces, our favourites include John Downie Crabapple (Orange and Yellow) and Cherry Blossom The Bride (red). Cherry Blossoms are generally a good choice for a spectrum of Autumnal colour - especially Autumnalis Rosea. As for the quintessential Autumn trees? A large Sweetgum(Red, Orange and Yellow) or a more compact Katsura (Yellow, Orange, Pink, Red and Purple!)
Where to grow your Trees for Autumn Colour
Trees with vibrant autumn colour are generally hardy and suited to all fertile, well-drained soils. Make sure to assist growing young trees by staking them and watering in well after planting. For maximum visual impact, choose a position which can be seen from a window on a cold day, or by a path, and always check the mature size of your tree to allow enough space for growth.
Trees for Autumn Colour Care Tips
Give your trees one last watering when the leaves begin to fall, then hold off throughout the Winter. Rake up and compost fallen leaves to allow water and oxygen into the soil. After raking, put a good compost mulch around your tree. Pruning can usually be done in the dormant season - check when this is for your individual tree in our Care Guides.