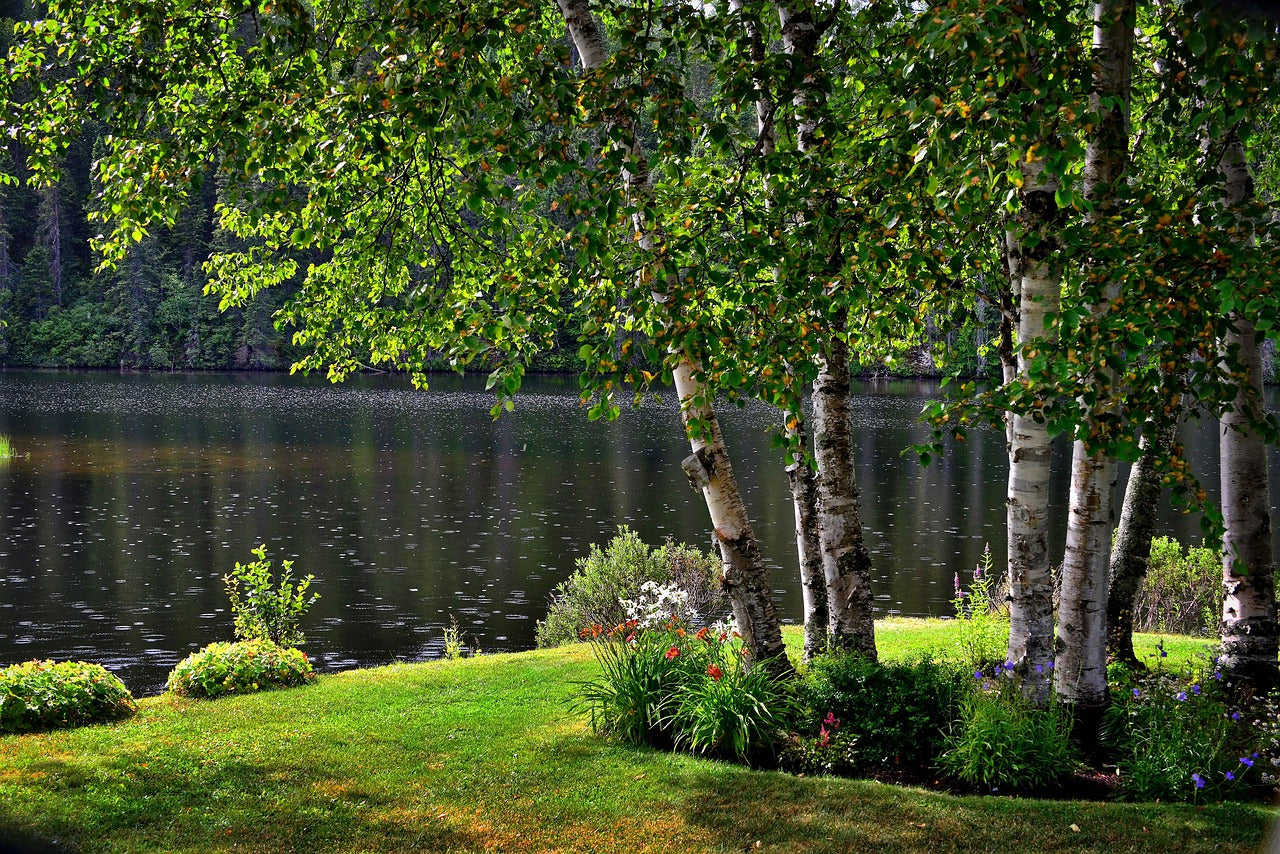 Birch Trees
With their tall, slender forms and bright white or copper peeling bark, birch trees are a classic feature of British woodlands. A native tree with varieties suitable for any size of garden, they're easy to care for and attractive to a huge number of wildlife species. Our birch trees come to you from our nursery in the South Downs, where an outdoor environment, sustainable growing practices and professional pruning all combine to make them healthier and hardier than most.
Which birch tree is best for your garden?
For classically striking looks and height in larger spaces, we love the Silver Birch. With fluffy catkins and bright green leaves in spring, berries in summer and golden autumn foliage, you'll enjoy year-round interest. Another great option for larger gardens is the Paper Birch, with beautiful paper thin white, peeling bark. The Himalayan Birch is a white, slender tree suited to smaller gardens, as is the Weeping Silver Birch, with its compact dome and long, slender branches. Find out more and pick your perfect birch tree with our handy guide.
What grows well with birches?
If you have the space (and birches take up relatively little), small groups of two or three tall trees growing up together look naturally elegant. A group of the same variety can be really striking, or mix it up by combining a brass coloured Tibetan Cherry with classic Silver and Himalayan birches. If you're planting your birch as part of a woodland theme, then a rowan, crabapple or hazel tree makes a natural looking partner for your birch. As birches grow quickly, it's a good idea to plant them with trees that have a similar growth rate - these are some of our favourites.
Growers' tips
Birch trees are fully hardy and low maintenance, thriving in any moist, well drained soil. They will be fine in a position of full sun or partial shade and will not deprive lower-growing plants of sun due to their airy foliage, which allows plenty of dappled light to filter through. They're also generally resistant to all pests and diseases and require only annual pruning. This should be done when the tree is fully dormant, between late summer and early winter. Young trees should be watered regularly until their roots are established - your tree will be drought resistant after that.