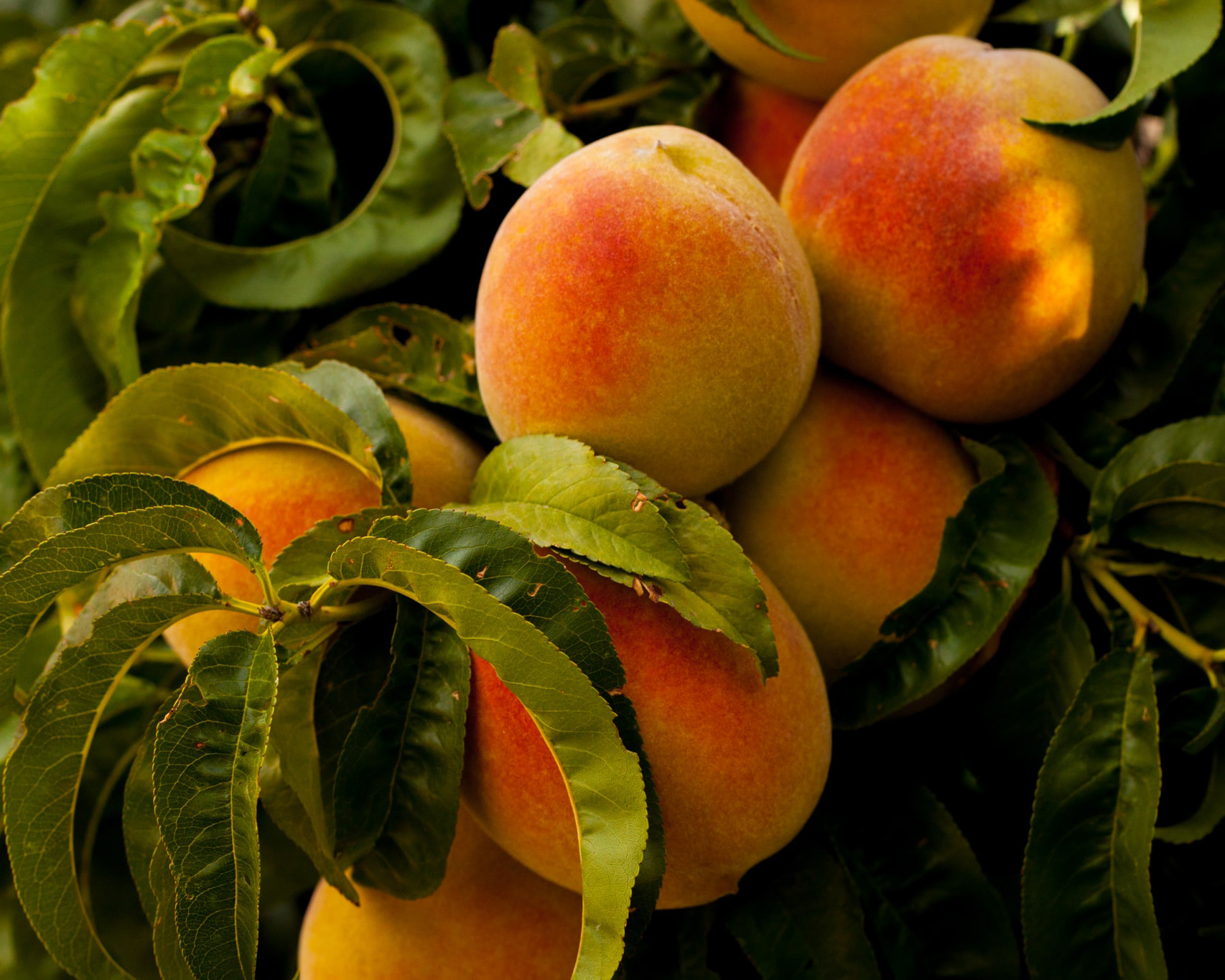 Peach Trees
There's nothing better than the flavour and scent of a ripe peach picked fresh from the garden! Most peach and nectarine trees thrive in pots so you can grow your own sun-warmed stone fruits in even the smallest garden. Our growers only choose premium varieties which are right for the UK climate. They're professionally pruned and trained on quality rootstocks, so you can be confident of the most beautiful blossom and the biggest crops, year after year.
What's the deal with rootstocks?
A peach tree's eventual size depends on which rootstock it's grown on, so it's an important thing to know. A tree on Montclare rootstock will reach a compact height of around 3m unless pruned smaller, whereas peaches and nectarines on St Julien A (SJA) are more vigorous at around 4m.
Growers' tips
Peaches and nectarines need lots of sun, so if you're planting in the ground, make sure you position them in a warm, sheltered spot - ideally trained against a south or west facing wall. For growing in pots, choose a sunny, sheltered position on a patio and bring the pots indoors during the colder months. Peaches and nectarines can even be grown in a greenhouse or conservatory. They tolerate most soils, but you can aid drainage by adding some pea gravel to the hole when you plant them. In pots, make sure the compost never dries out. Peaches are ready to be harvested when they come away from the branch with a gentle twist.
Using your peaches
Say 'peach' and it's the classic dessert created for Dame Nellie Melba that comes to mind, with juicy peaches tempered by the sweeter and more mellow raspberry. This easy pavlova traybake brings the flavours right up to date. Baked, caramelised, poached or roasted, peaches are a gourmet treat, but nothing beats biting into a fresh one straight off the tree and feeling the juice run down your chin!