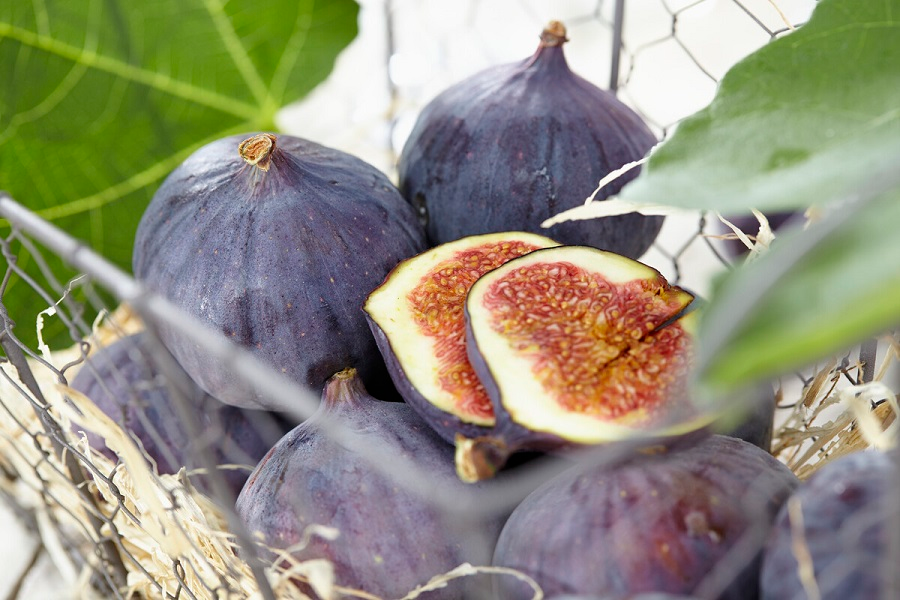 Fig Trees
Growing your own fig trees gives you a ready supply of sweet, fresh fruit that would cost you a packet in the shops. These gorgeous little trees lend a touch of Mediterranean glamour to your patio and will thrive in pots. Our growers have picked only those varieties that are tried, tested and proven to crop reliably in the UK climate. These premium trees are the most hardy and disease resistant you can get, for guaranteed success.
Which fig tree?
If you're planning to grow your fig tree in the ground, choose a hardy variety suited to the UK climate such as Osborne's Prolific or the heritage variety Madeleine de Deux Saisons which fruits twice in a year. For smaller gardens we recommend the more compact Dalmatie and Ice Crystal. Our growers John and Josh put figs in their top three of the easiest fruit trees to grow. Josh says "Brown Turkey is far and away the best fig tree to grow in the UK. You'll get reliable, fresh figs that taste so much better than shop bought and it's easy to look after."
Growers' tips
Fig trees grow best in pots - position them against a wall in a warm, sheltered area and re-pot every 2-3 years. If growing in the ground, you will need to use rubble or submerged paving slabs around the tree to restrict root growth and promote fruiting. Fig trees can also be trained to create a fan shape against a wall or fence. Fig trees need to be kept well watered and fed weekly with tomato food once the fruits appear. They also benefit from an annual mulch. Harvest the fruits when they hang down and are soft to the touch. For more tips on growing fig trees including training, harvesting and problem solving, see our full care guide.
Using your figs
Nothing tastes sweeter than a fig plucked straight from the tree, still warm with the heat of the late summer sun. Eat them fresh in salads, desserts and fruit platters or cooked in tarts and puddings. Figs also make excellent jams and chutneys and I'm told they're pretty good minced up and used to stuff sub-par biscuits, too.
UK Hardy Fig Tree | 'Brown Turkey'
By far the best fig to grow in the UK
Fully hardy and well-suited for UK climate
Highly ornamental with attractive lobed foliage
An easy to grow plant
Produces large crops of sweet juicy figs