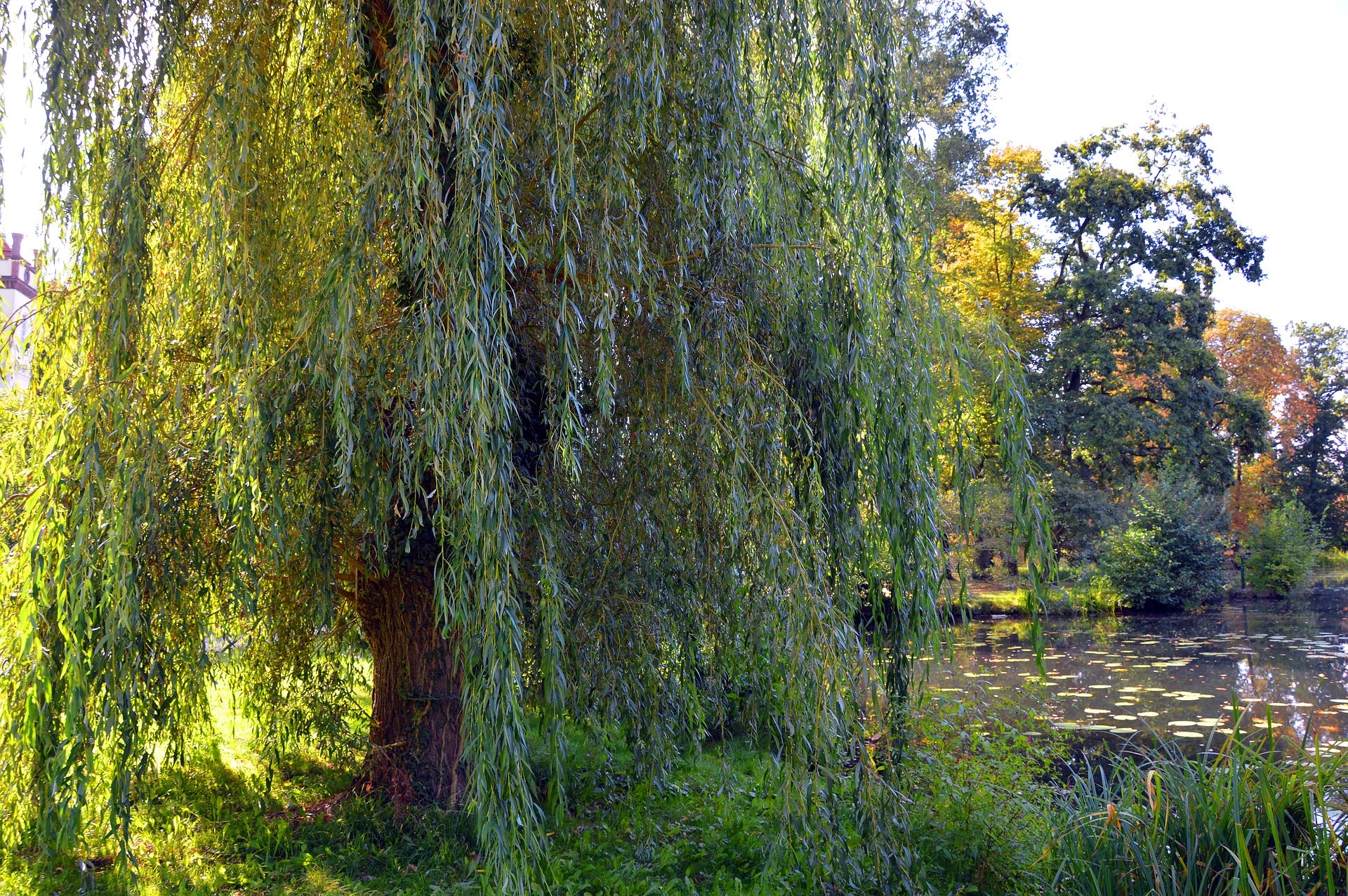 Willow Trees
Willow trees (Salix) are amongst the most recognisable and beloved of UK native trees. Ours are traditionally grown in the South Downs, where an outdoor environment, sustainable growing practices and professional pruning all combine to make them healthy, hardy and long lived. They're one of the earliest plants to come back to life in spring, with pollen-rich catkins emerging in April to attract the bees, and graceful architectural branches throughout the seasons.
Which willow tree is best for your garden?
For smaller gardens, the Dwarf Kilmarnock Weeping Willow is perfect, growing to only 2m tall with arching stems full of fluffy grey catkins. Flamingo Willow is also a great compact choice, bursting with colour changing catkins and multi-toned leaves. The Golden Weeping Willow grows up to 12m tall, with slender golden stems bearing yellow catkins. Corkscrew Willows are also perfect for large spaces, boasting upswept twisting branches covered in bright foliage and yellow catkins. There's more willow inspiration to help you choose in this growers' guide.
What grows well with willows?
There's so much variation in willow tree varieties that they're a strong choice for any size of garden. To mix it up, pair your willow tree with its natural companion, the alder tree. Both of these are very hardy and thrive in wet soil, as do hawthorns and birches. Underplant with photinia, berberis or even bamboo (but make sure to restrict its roots). Willow hedging is a good alternative, making an attractive and informal natural boundary that wildlife will love.
Growers' tips
Willow trees do best in a sunny spot with cool, deep, moist soil but will be fine with a little dappled shade. They do have quite sprawling root systems, so avoid planting them right next to your house or any boundary fences. Water your young willow tree regularly for the first year after planting, but after that you won't need to worry about watering except in extended hot and dry spells. For the best display of foliage and catkins, give your willow an annual feed of general purpose slow-release feed right at the start of spring. Young willow trees should be pruned to encourage a good shape with vibrant new stems, but once they mature, you can ease off.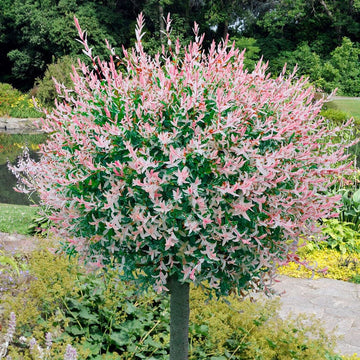 Flamingo Willow Tree | Salix Integra Hakuro Nishiki
A rainbow of eyecatching colour for every season
A riot of pink, white, green and cream variegated foliage throughout spring and summer
A neat and compact tree ideal for showing off in the front garden
Low maintenance and suitable for growing in pots
RHS Award of Garden Merit winner