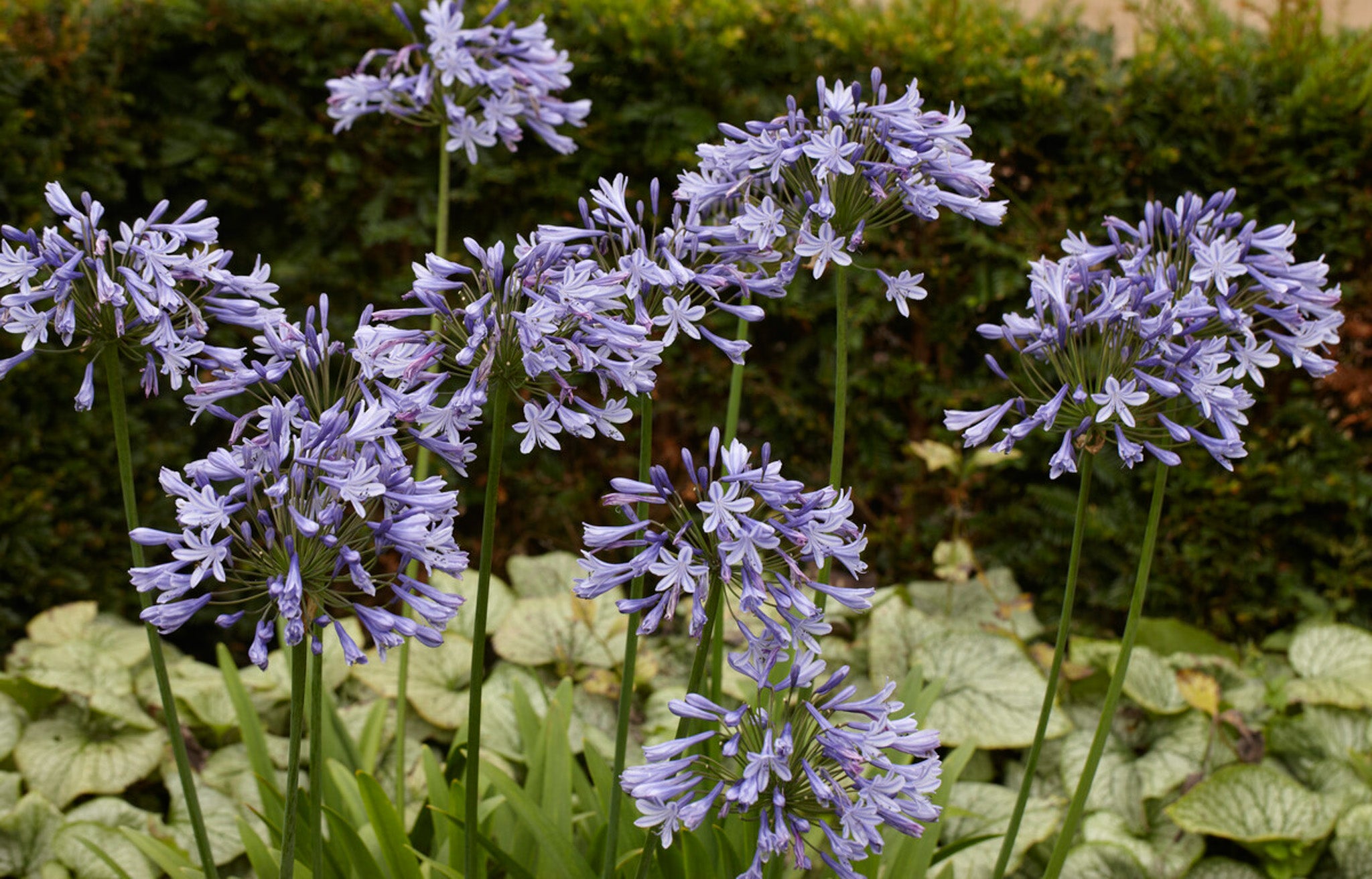 Agapanthus Plants
Flowering from June to September, these towering, architectural plants team vibrant green stems with an explosion of flowers in delft porcelain colours of blue, violet and white. Agapanthus are ideal for adding height and texture to your borders or showing off in pots. Space them sparingly as accent plants or group them together for a big impact - we love them planted along a paved area or path.
Which agapanthus?
Agapanthus vary in height, with taller varieties such as Blue Thunder reaching up to 1m. These are best for a rear or middle border position where they'll stand out above the other plants. For pots, go for a more compact dwarf agapanthus such as Silver Baby (30-40cm).
Planting schemes and partners
Agapanthus are the darlings of the garden designer, because they go with everything. Plant them in drifts of a single colour in your border, or dot them singly throughout your planting as accent plants to add height and colour. Pair them with other tall plants like alliums and irises in contrasting colours - they're versatile enough to fit in with a cottage garden bed or shine as the centrepiece of a slick city courtyard. They also look great on their own in large pots. Heck, they're so awesome they'd probably look good in a hessian sack.
Growing tips
Agapanthus do best in a sunny spot - they can deal with a bit of light shade, but will flower best in full sun. They're a good choice for coastal gardens, as they don't mind wind or salt spray. Water them regularly throughout the summer from May onwards and feed every couple of weeks with a high potassium solution such as tomato feed for lots of healthy growth and flowers. When the flowers have finished, you can deadhead them, but the seedheads look pretty cool if they're left over winter, so it's up to you. For more growers' tips, check out our full agapanthus care guide.