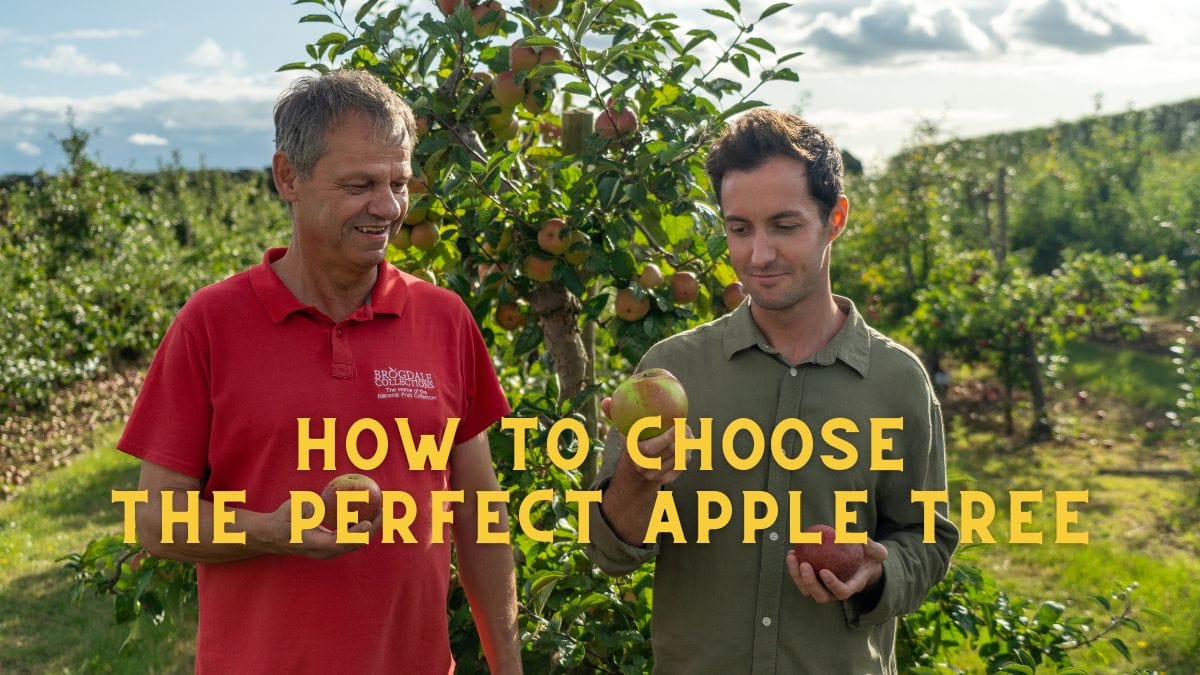 Apple Trees
Our premium apple trees are hardy, reliable & will produce delicious fruit for years, not to mention abundant blossom in spring. John, our fruit grower in the New Forest, has over fifty years' experience growing the UK's finest fruit trees. He's helped us curate a selection of only the very best performing varieties, each with something unique about them. We'll also help you with everything you need to know about choosing, growing and caring for apple trees.
Which apple tree?
Most apples are good for eating and cooking; however some varieties have been bred to give you the best results for each purpose. Dessert apples like Katy are crisp, sweet and best for eating raw. Cooking apples like Bramley and Grenadier are larger and sharper, but cook down to a smooth puree. For a great all-rounder that will serve all purposes (including cider making) try a variety like James Grieve or Elstar. For a space saving tree with a good yield, we recommend cordon trees, which are trained to grow in a column shape. Read more about choosing your perfect apple tree.
What's the deal with rootstocks?
The eventual size of an apple tree depends on its rootstock, so this is an important thing to consider. Trees on MM106 (semi-dwarfing) rootstock will grow to around 4 x 4m, so are best for medium to large gardens. An M26 rootstock means your tree will reach a compact 3 x 3.5m, making it ideal for smaller spaces. M9 rootstocks reach a height of 2.5m and M27 a patio pot friendly 1.5 x 1.5m.
Growers' tips
Apple trees do best in a sunny sheltered spot, but will tolerate partial shade. Plant yours in an accessible place for picking, and water it regularly until it gets establ