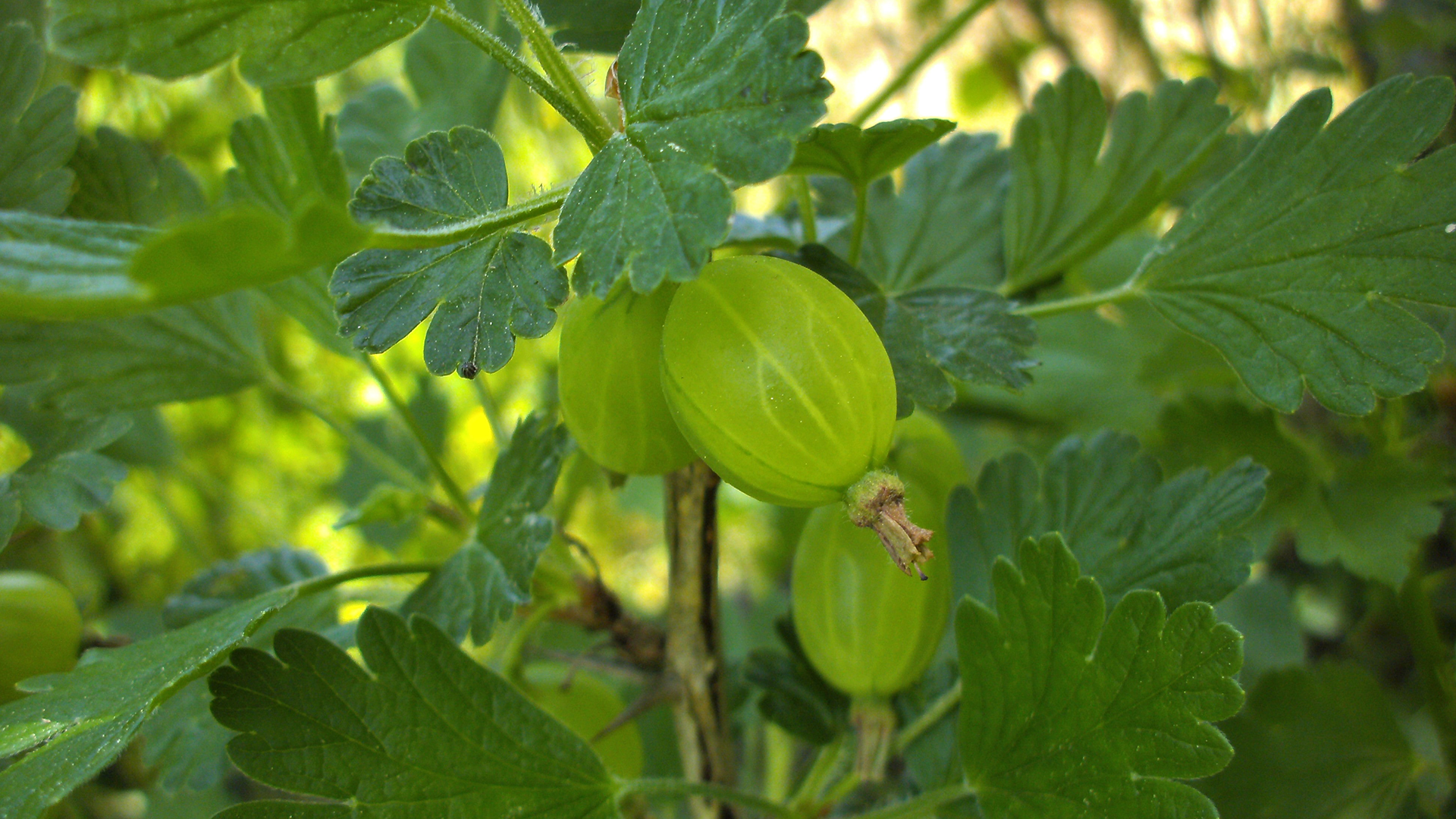 Gooseberry Bushes and Plants
Gooseberry plants are famously hardy and easy to grow in the garden or in pots. Our growers raise them the traditional way - outside in the field - so they can deal with anything the UK weather throws at them and will fruit reliably for anything up to twenty years. These newly developed varieties are as heavy cropping as ever, but with better disease resistance and a sweeter flavour - so bring on the tarts, fools, pies and jam!
Which gooseberry is best for you?
Hinnonmaki Green is a traditional lime green gooseberry that's perfect for making a classic gooseberry fool, but with healthier growth and a better flavour than older breeds. Heavy-cropping blush-tinted Invicta produces delicious fruits especially suited to cooking and freezing. Or why not try Hinnonmaki Red and Hinnonmaki Yellow, unusual crimson and golden yellow gooseberries first bred in Finland? You can pick and eat these straight from the bush, as they're sweeter and smoother than other types.
Growers' tips
Gooseberry plants have a bushy and compact habit, so they're Ideal for smaller gardens or containers. They can be planted in a border in well drained soil or in a pot, positioned on a patio or balcony. Gooseberries prefer full sun but will also perform well in partial shade. If you're planting several gooseberry bushes together, space the plants 1.5m apart to allow for spreading. Gooseberry plants have thorns, so always wear gloves when pruning (late winter or early spring is the best time). If planted in pots, you should wrap them in fleece or bubble wrap during cold spells. You can start to harvest your gooseberries from summer onwards in the second year after planting.
Using your gooseberries
Gooseberries have a reputation for being too tart to eat raw, but the new varieties are much sweeter (and less hairy), so they can be enjoyed straight from the bush. An iconic taste of British summers, gooseberry fool is a simple and delicious pudding, but you can also use them in jam, pie, crumble or summer pudding.
Invicta Gooseberry Bush
Produces almost double the fruit of other varieties
A superb disease-resistant heavy cropper
Produces almost double the fruit
Amazing for cooking
Freezes and stores well