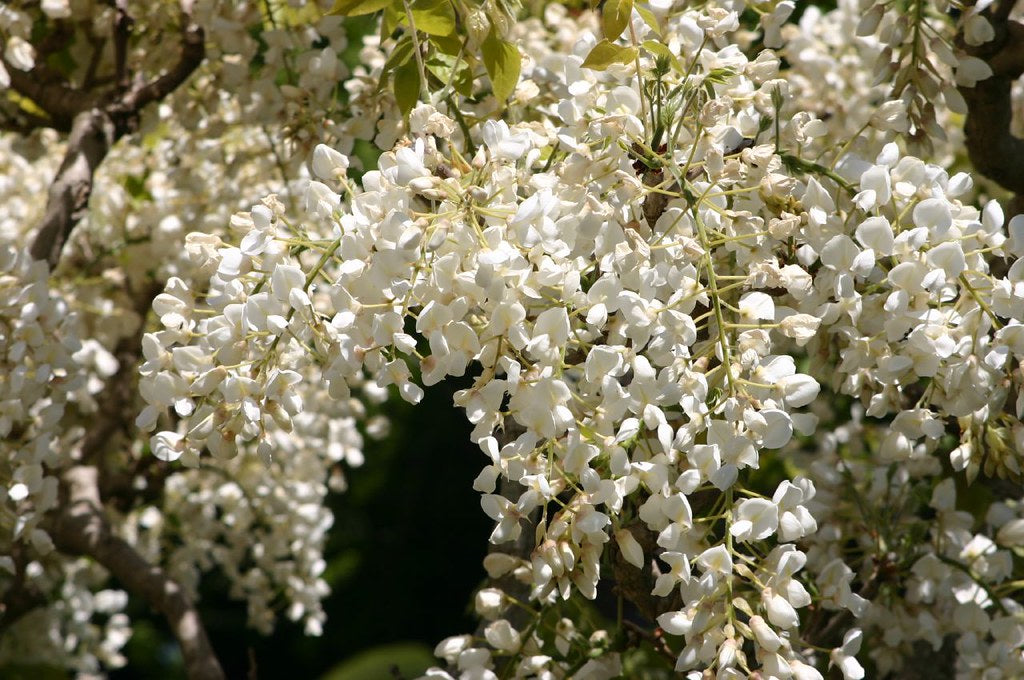 Wisteria Plants
When wisteria blooms, summer is on its way! Wisteria is the ultimate feature plant - a vigorous climber with woody vines covered in bunches of warmly fragranced flowers which can transform a wall, pergola or front porch while also attracting bees and butterflies to your garden.
Planting schemes and partners
Plant your wisteria near seating areas, windows, doors or patios to fully appreciate the sweet, grape-like fragrance of the flowers. For longer lasting colour and fragrance, plant summer flowering climbers alongside it - roses, clematis and honeysuckle come into flower just as wisterias finish, giving you a continuous floral display. For such a flamboyant plant, wisteria fits remarkably well into every planting scheme from stately home influenced formal gardens to the homespun charm of a cottage garden.
Growing tips
Wisteria plants can reach a height of over 10m, so choose somewhere with plenty of space to grow - a south or west facing wall or solid structure is ideal. Wisteria needs a position in full sun or partial shade. You will need to tie the wisteria vines into your wall or structure with wires or plant ties as the vines grow. Wisteria can be grown in pots but they will not be as successful as those planted in soil. Wisteria are fully hardy perennials and will flower year after year. To encourage more flower production, feed every spring with a high potash fertiliser and prune twice a year in August and February. Wisteria thrives in any fertile well-drained soil. For more detailed advice on how to grow Wisteria, check out our growers' guide.