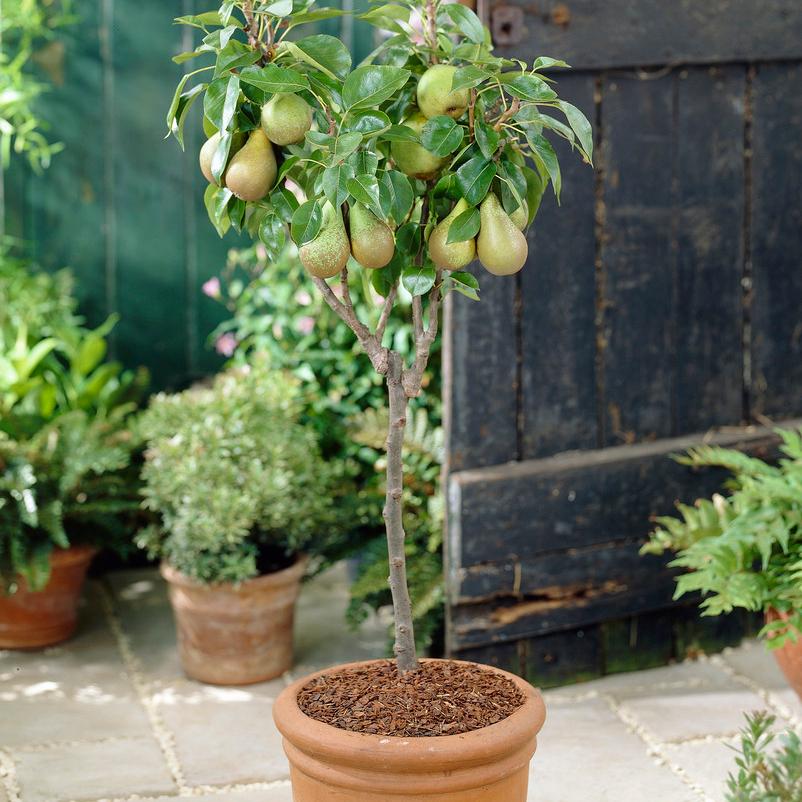 Patio and Dwarf Fruit Trees
It's easy to grow fruit trees on a patio, in a yard or on a balcony, thanks to these specially grown compact dwarf varieties. Choose from all your favourite fruits including apple, pear, cherry, plum and fig trees. They're perfect for smaller gardens and produce surprisingly large crops - many can also be grown in pots! Read on for all you need to know about choosing, growing and caring for dwarf or patio fruit trees.
Choose your Dwarf/Patio Fruit Trees
We've chosen the best varieties of Dwarf fruit trees for growing on the patio, so you can be sure of great results. Some fruit trees even produce higher yields in pots than in soil, such as Conference Pear and Fig. Peregrine and Avalon Peach are naturally compact and at their best grown in pots. For fragrant blossom as well as a juicy crop of fruit, choose Stella or Hartland Cherry. Complete your orchard with Nectarine, Apricot and Victoria Plum - and don't forget container-loving Blueberries!
Where to grow your Dwarf/Patio Fruit Trees
The great advantage of growing compact fruit trees on your patio is that you can easily move them around to position them in the sunniest spot - or even move them indoors if the weather gets too cold. Use the largest pots you can (we recommend at least 45cm diameter) and place on top of a wheeled plant trolley or caddy. This will help with drainage and make your trees easier to move.
Dwarf/Patio Fruit Tree Care Tips
Plant your fruit trees in soil based compost (except for blueberries which need an ericaceous compost) and make sure the pots have plenty of drainage holes. Add a wooden stake and secure with plant ties. All potted fruit trees will appreciate a mulch of deciduous wood chip. Make sure the soil doesn't dry out and feed regularly throughout the growing season.