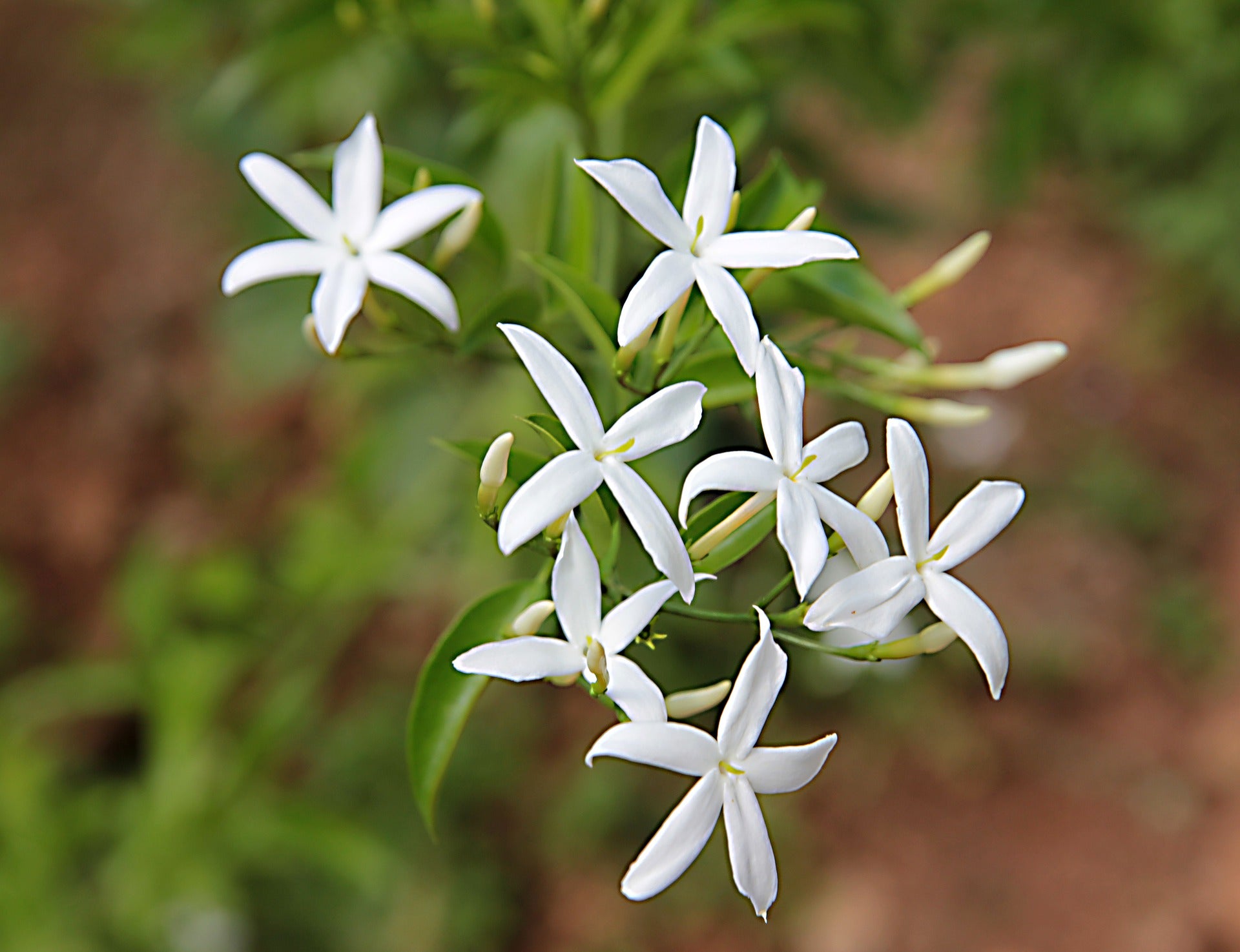 Jasmine Plants
A strong contender for the defining scent of summer, jasmines are hardy and highly fragrant climbers that bloom in summer or winter, with plentiful clusters of white or yellow flowers to attract those all important pollinators. Perfect for a pergola or to add a fragrant element to your seating area.
Which jasmine?
The main difference between jasmines is their flowering time. Most bloom throughout summer but the winter flowering varieties are well worth a look as they provide much needed colour when little else is in bloom, although their scent is much subtler. Some are evergreen, most are white or yellow - but check out red jasmine (actually fuchsia pink) for an unusual take on a classic.
Planting schemes and partners
Jasmine is a must for planting on a pergola or near a seating area, especially if you use it in the evening, when the scent gets stronger. Its heady fragrance will enhance a Mediterranean planting scheme or add another level to a cottage garden - try teaming it with climbing roses or clematis on a trellis or rambling through a tree. The hard-as-nails winter version is perfect for training on a wall.
Growing tips
Summer jasmines prefer a warm, sheltered spot, but you can plant winter jasmines in slightly shadier, colder areas. They don't need deep soil, so you can grow them in a pot, supported by a trellis. Soil should be fertile and well drained, and you can boost your new plant's flower power by feeding it monthly with a high potassium fertiliser such as tomato feed. Water your jasmine regularly for the first year - after this you won't have to water plants in the ground unless the weather is especially hot and dry. Plants in pots should continue to be watered often. Prune your jasmine immediately after flowering, to keep it well shaped and healthy.