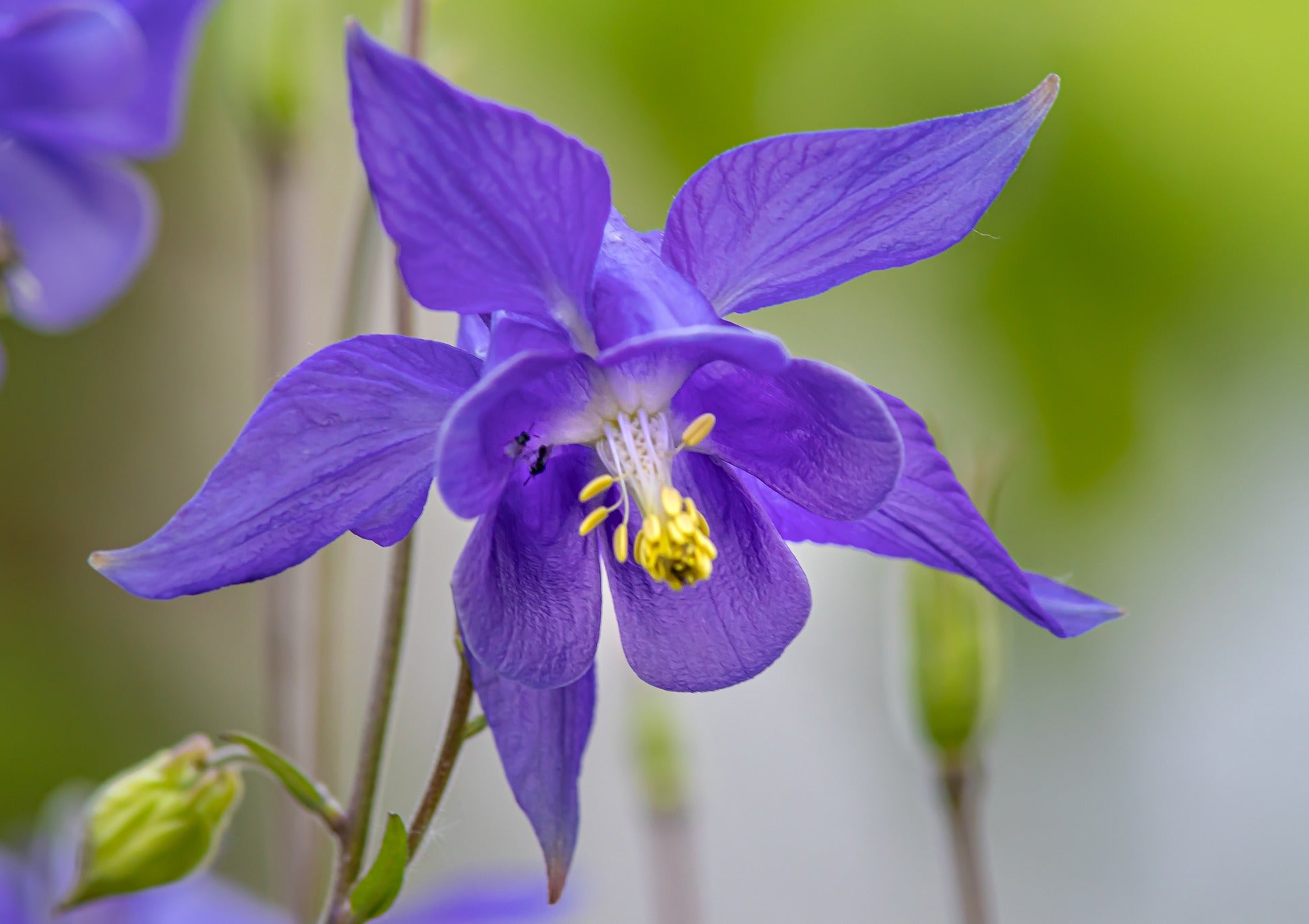 Aquilegia Plants
Aquilegia (or columbines) are often the first perennials to flower in the spring, bringing plenty of colour and interest to a woodland border or cottage garden. They couldn't be easier to grow, and practically care for themselves. With star or pompom shaped blooms in pastel shades, brights or bicolours, they're flowers that punch well above their weight.
Which aquilegia?
Aquilegia comes in a huge range of colours, with spurred or pompom forms - there are currently over 70 varieties in existence! The classic star shaped Spring Magic series in pastel shades is ideal for a cottage garden. They also make lovely cut flowers, as do the pompom shaped Barlow varieties. Choose light coloured aquilegia like Spring Magic White or Green Apples to brighten shaded areas. All of these tend to grow quite tall, so for container displays and the front of borders, go for a compact type such as Earlybird Purple & White.
Planting schemes and partners
Aquilegia are perfect for slightly shady borders, with other woodland plants including hostas, heucheras, foxgloves and ferns. They add height and colour in wildlife gardens (the bees love them) and wildflower meadows too. Use aquilegia to underplant deciduous trees, as they flower in spring and will bring a welcome splash of colour. Their freewheeling, self-seeding nature also lends itself well to the cottage garden aesthetic, making a good pairing for flowers of a similar height such as leucanthemum and achillea.
Growing tips
Hardy, evergreen aquilegia is a woodland plant, so it'll be equally happy in sun or partial shade and isn't too fussy about the soil type as long as it's well drained. It will also self seed everywhere (yay, free plants!) but if you'd rather they didn't, you can just remove the flowers once they're finished. You'll only need to water your aquilegia until it gets established, then it'll pretty much take care of itself. Your aquilegia won't need pruning or feeding either. Find out more in our aquilegia feature.
Aquilegia 'Spring Magic Rose & White'
Pink and white bursting from a bed of green
Sweet blush-pink funnel flowers in abundance
Attractive green foliage makes great ground cover
A fantastic border bed plant for a cottage garden aesthetic
Flowers from May to July