8 Fast Growing Trees For Your Garden

by Alison North
Some trees can take years to get established, so if you're starting your garden from scratch, need your space to look great ASAP or you're just the impatient type, then you're probably looking for fast growing trees and wondering which trees grow the fastest. Well wonder no more! We asked our specialist tree growers and this is the result: in ascending order of speed, these are the eight fastest growing trees you can plant. 

 
1. Rowan (sorbus aucuparia)
Rowan trees
make a wonderfully colourful addition to your garden, with silvery-brown bark, creamy white flowers in the spring and fiery autumn leaves. The vibrant autumn berries are highly attractive to birds, which means that your garden will quickly become a wildlife haven! A steady but sure 20-40cm growth per year makes Rowan the ideal choice for any size of garden.
Growth per year: 20-40cm
Eventual height: 8-15m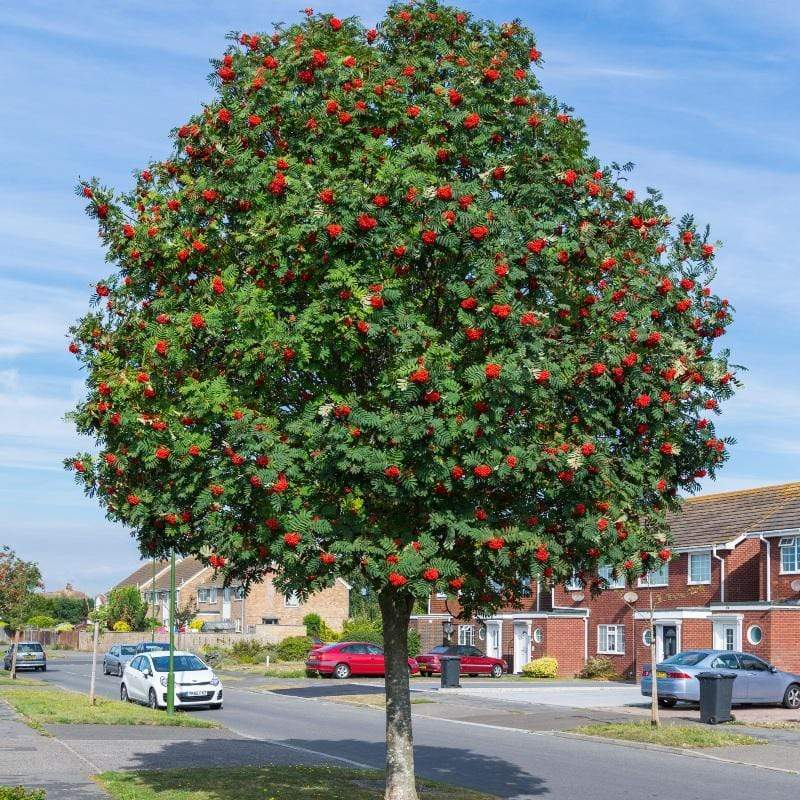 2. Beech (fagus)
 Beech gives fantastic year-round interest, with its wavy-edged leaves turning copper-bronze in autumn and staying on the tree throughout winter until they're ousted by fresh green growth. This reliable tree thrives in almost any conditions, provides a vital habitat for native wildlife and unless you prune it, will reach a jaw dropping 40m!
Growth per year: 30-60cm
Eventual height: 40m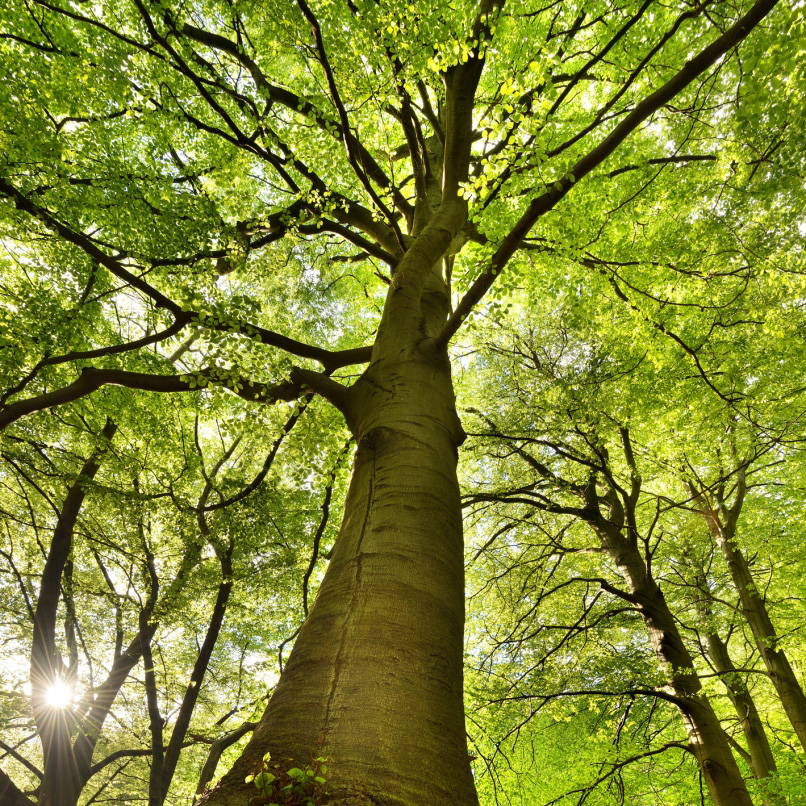 3. Silver Birch (betula pendula)
Silver Birch
summons up images of campfires, clear nights and starry skies - instant atmosphere! The slender white trunks and gracefully formed branches of this UK native are instantly recognisable, growing reliably at a rate of around 40cm per year.
Growth per year: 40cm
Eventual height: 30m
4. Hazel (corylus)
Shade tolerant Hazel is a great choice for a garden that doesn't get constant sunlight, and can even be used to make a native hedgerow (but be prepared to prune!) With a very respectable growth rate of 40-60cm per year, it will also give you adorable lamb-tail catkins and a crop of delicious hazelnuts. 
Growth per year: 40-60cm
Eventual height: 10m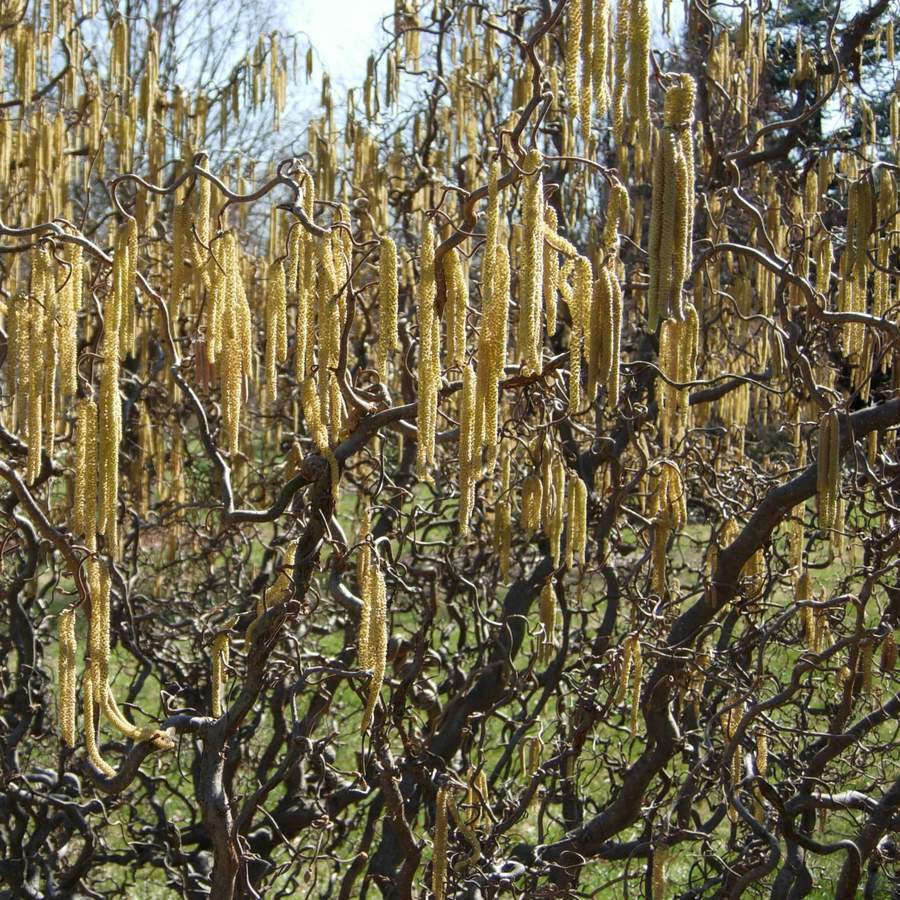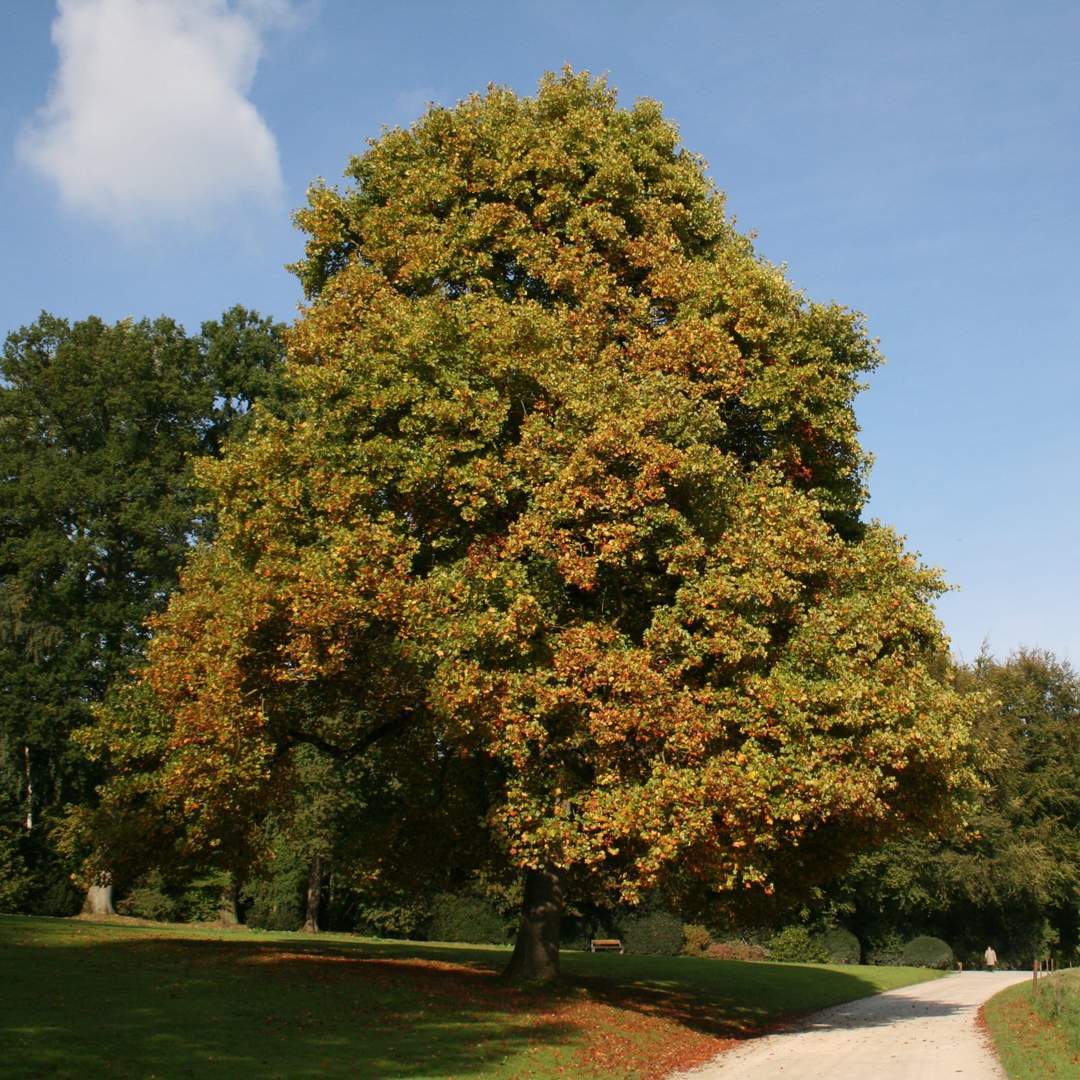 5. Tulip Tree (liriodendron tulipifera)
One of my absolute favourite flowering trees, the
Tulip Tree
is spectacular in bloom, with green, yellow and orange toned flowers amongst vigorous bright green foliage. It's highly attractive to bees and grows rapidly at around 90cm per year! 
Growth per year: 90cm
Eventual growth: 20-25m
6. Weeping Willow (salix)
With a very impressive growth rate of up to 2.4m per year, the
Weeping Willow
loves to take centre stage! It's perfect for wet ground and is often found on riverbanks and by lakes, with its low-growing branches forming shady canopies that are draped with golden catkins in spring. 
Growth per year: 1-2m
Eventual height: 15m
7. Eucalyptus
Evergreen Eucalyptus
is the perfect choice for year-round colour, and with a vigorous growth speed of 2.4m per year it will quickly create a beautiful green backdrop to give your garden structure and height. With fresh green, aromatic leaves and creamy-white flowers that bees just adore, could this tree get any more perfect? Oh yes, it's also low maintenance! 
Growth per year: 2.4m
Eventual height: 20m
8. Foxglove Tree (paulowina tormentosa)
Well this is a clear winner in the growth stakes! Gorgeous
Paulownia Tormentosa
can grow up to 6m in its first year, and over 2.5m in one season. Also did we mention it's utterly gorgeous, with enormous soft leaves and lightly scented pale violet foxglove-shaped flowers every spring?  The foxglove tree's year-round appeal has won it the RHS award of garden merit - it's also Roots co-founder Ian's favourite tree. 
Growth per year: 3.5m
Eventual height: 15m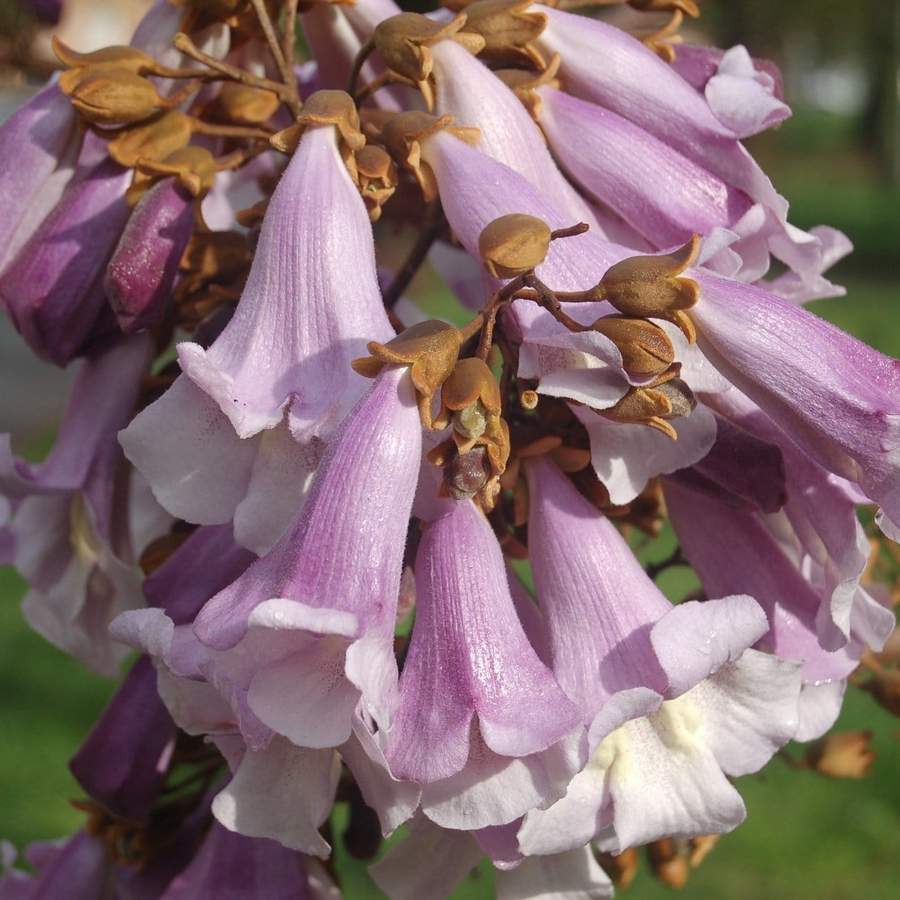 Most fast growing trees will reach a very impressive height, so leave plenty of room for them to grow - and don't plant them too near to buildings or property boundaries. 

 And if you're reading this with a sense of dread because you have one of these trees and don't want it to grow to a great height, don't worry! Just prune it yearly and your tree will fit your garden just fine. 
Related posts