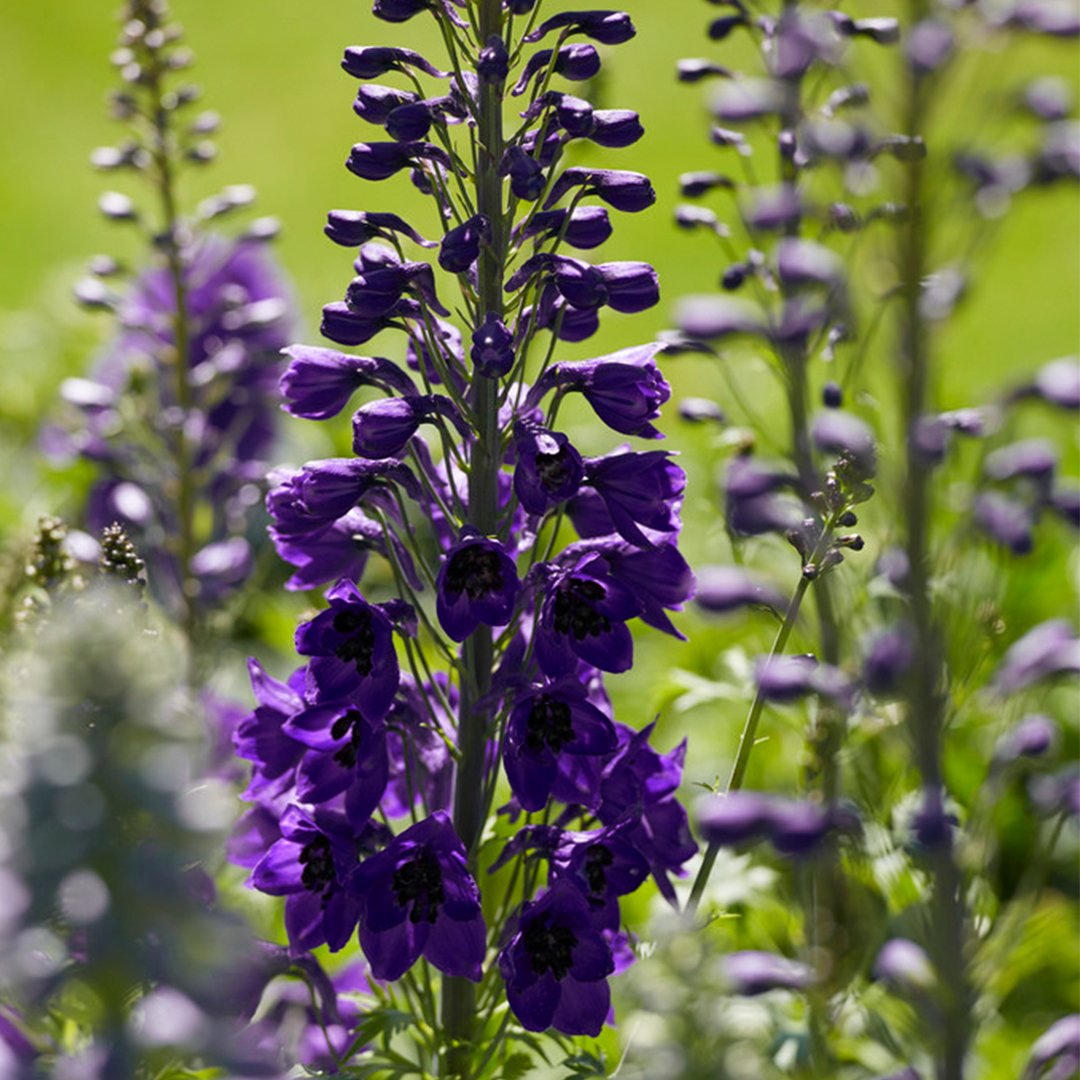 Tall Perennials
If your beds are lacking height, you need tall perennial plants! Growing up to 2m in some cases, these striking plants create a colourful backdrop to any floral display, helping you make the most of your vertical space even in a small garden. Tall perennials look fantastic contrasted with green foliage, in a layered herbaceous border or in containers on their own.
Tall Perennials for Borders
Perennial plants are ideal for giving height and structure to the back of a mixed border, providing a colourful vertical backdrop for smaller plants - but there are so many other ways they can be used. Plant them in groups for a dense hit of colour, or use as single accents amongst medium sized plants for a less formal cottage garden style scheme. Tall perennials are also perfect if you want to screen a less than attractive wall or fence - they're quicker to grow than trees and easier to maintain than a climber.
Tall Perennials for Pots
Tall perennials really shine in a container display. Give them pride of place in the middle of your pot and surround them with more compact upright and trailing varieties, or make a statement by packing the pot with one species or colour. Use your perennial pots to give height and variation to a collection of containers on the patio or place them at either side of your front door as a colourful alternative to trees.
Which are the tallest Perennial Plants?
If you want jaw-dropping height, you need Hollyhocks! These stunning flowers grow on strong stems up to 2m tall. Close behind them are Delphiniums at up to 1.7m, then Foxgloves, Achillea, Verbena and Gladioli which all come in at around the 1m mark.
Caring for Tall Perennials
Tall perennials can be at risk of bending or falling over in the wind. To prevent this, make sure you plant them in a sheltered part of your garden - against a fence is ideal. For extra support, plant in groups or amongst other tall plants. You can also tie them in to a stake or support structure - using fallen tree branches helps to give a natural look, or you can use rows of string nailed to a fence. Tie your plants in quite loosely to allow for growing space.