Fan Training & Other Forms

by Alison North
A fan is similar to an espalier - both are trained against a wall but here the branches are trained upwards at 45 degree angles in a fan shape rather than outwards.
Stone fruits need a sunny, sheltered position to produce a large crop, and so training them flat against a wall is ideal, as they'll absorb the warmth from it. Spacing the branches out in a fan allows more air to circulate between them, preventing fungal diseases and ultimately producing better fruits.
What trees can I fan train?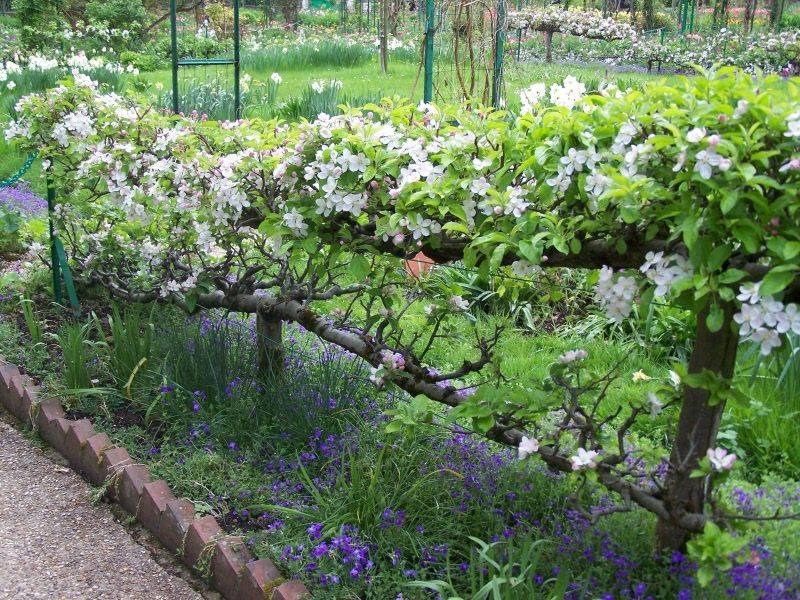 What is Step Over training?
A stepover is a one-tier espalier tree (usually apple) grown on a miniature rootstock. They're so low you can literally step over them and they're often used as boundaries in allotments and kitchen gardens. 
One of the best space-saving techniques you can use! Why divide your garden up with fencing when you can use tiny apple trees? 
What trees can I stepover train?
Spur bearing apples, some spur-bearing apple varieties include Bountiful, Braeburn, Cox's Orange Pippin, Dabinett, Falstaff, Fiesta, Gala, Golden Delicious, James Grieve, Jonagold, Katy, Laxton's Superb, Red Devil, Red Windsor, Rubinette and Spartan.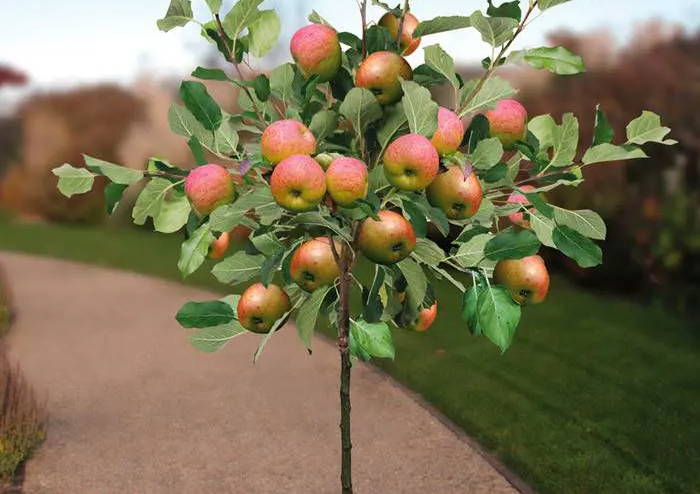 What is half-standard training?
 Half standard trees have a straight main trunk with the lower 1.2-1.5m of branches pruned off. You can also find standards, quarter standards and ¾ standards, but the half standard is the most popular for fruit trees. They can be described as having a 'lollipop' shape. 
Half standards work well in small beds or containers, as they leave a lot of space clear on the ground for other plants to grow under them. They make a good sized tree which is easier to harvest than trees of full height. 
What trees can I half-standard train?
Related posts