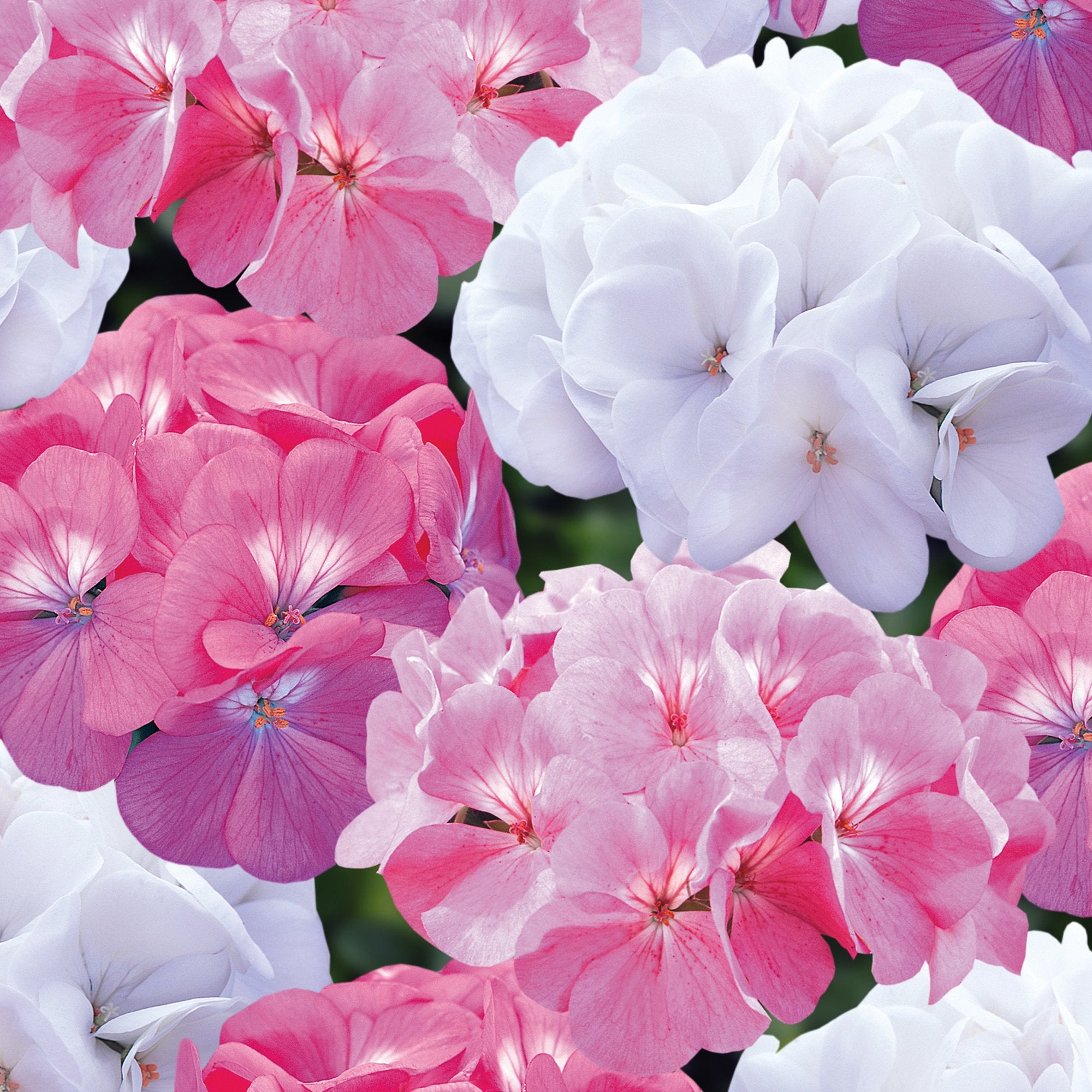 Geraniums and Pelargonium Plants
Geraniums and Pelargoniums (commonly both thought of as Geraniums) are hardy and easy to grow. Whether you plant them in hanging baskets, borders or indoors, these bold and beautiful plants will brighten any garden! Read on for more about choosing, growing and caring for Geranium and Pelargonium plants.
Choose your Geranium and Pelargonium Plants
Geraniums and Pelargoniums divide into two groups. Geraniums (like those in our Hardy Geranium Collection) are perennials which can be grown all year round outdoors, whereas Pelargoniums (such as the Showstopper and Candyfloss collections) are half hardy and usually grown as annuals, but they can be brought indoors for the winter then transplanted outdoors again the following Spring.
.
Where to grow Geranium and Pelargonium Plants
Geraniums and Pelargoniums are both perfect bedding and border plants. The larger annual Pelargoniums are also ideal for planting in pots, containers and hanging baskets (plant five in a 12" basket). Pelargoniums also make a wonderful house plant. For a low growing groundcover plant in beds and borders we recommend a hardy Geranium like Sweet Heidy or Rozanne or an upright Pelargonium variety such as Palladium Red; for hanging baskets it has to be Pelargonium Precision in Red, White and Amethyst.
.
Geranium and Pelargonium Plant Care Tips
Geranium and Pelargonium plants are equally happy in full sun or partial shade, in any average well-drained soil. They flower from May to September, producing more flowers if deadheaded regularly and fed with tomato feed. It is also very easy to take cuttings from Pelargoniums! For more tips on how to grow and care for your Geranium and Pelargonium plants, see our Full Care Guide.
.
Geranium 'Orkney Cherry'
Grow a carpet of bronze for your beds and borders
Profusions of magenta pink flowers throughout Summer
Fully Hardy in the UK
Attractive dark bronze foliage
Flowers all the way through Summer