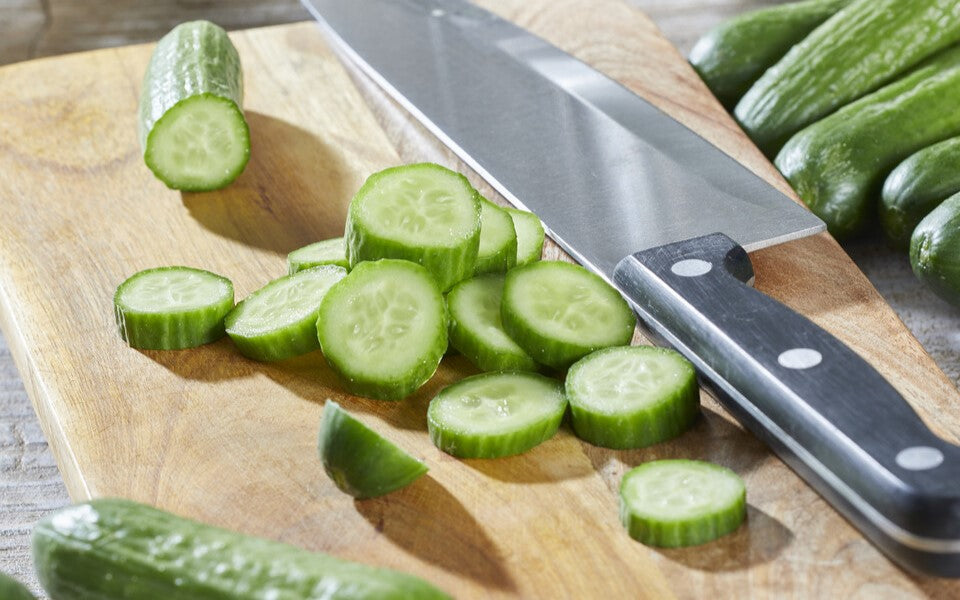 Cucumber Plants
Nothing says summer quite like the cool, crisp taste of fresh cucumber. Slice it into salads, use it as a garnish for your G&T or add it to a green smoothie. Vigorous and easy-to-grow, cucumber vines look fabulous sprawling over the ground or trained upwards as climbers. Grow in a greenhouse or outside in a warm sunny spot. Water regularly to ensure the fruits run juicy; pick and enjoy at the point you can resist anything except temptation.
Where to grow your cucumbers
A sunny windowsill, conservatory or greenhouse is the ideal place to grow your own organic cucumbers. Growing cucumbers in pots is easy and space-saving, with attractive flowering vines which can be trained on a trellis. Cucumbers will also grow happily in a sunny, sheltered spot in your garden after the last frost has passed.
Cucumber plant care tips
Cucumbers are easy to grow and don't ask for much except regular watering and support. We've put together a guide full of cucumber growing tips with advice on feeding, pruning and common cucumber problems. Read the full guide here for all the hints and tips you need to get the most out of sowing, growing and harvesting your cucumber plants.
Organic 'Marketmore' Cucumber Plants
RHS Award Winning Cucumber for even the British weather
RHS Award Winner for being a reliable cropper
Produces cucumbers even in colder summers
More intense cucumber flavour than anything in stores
Juicy, hydrating and crunch-perfect for salads or even in a drink!