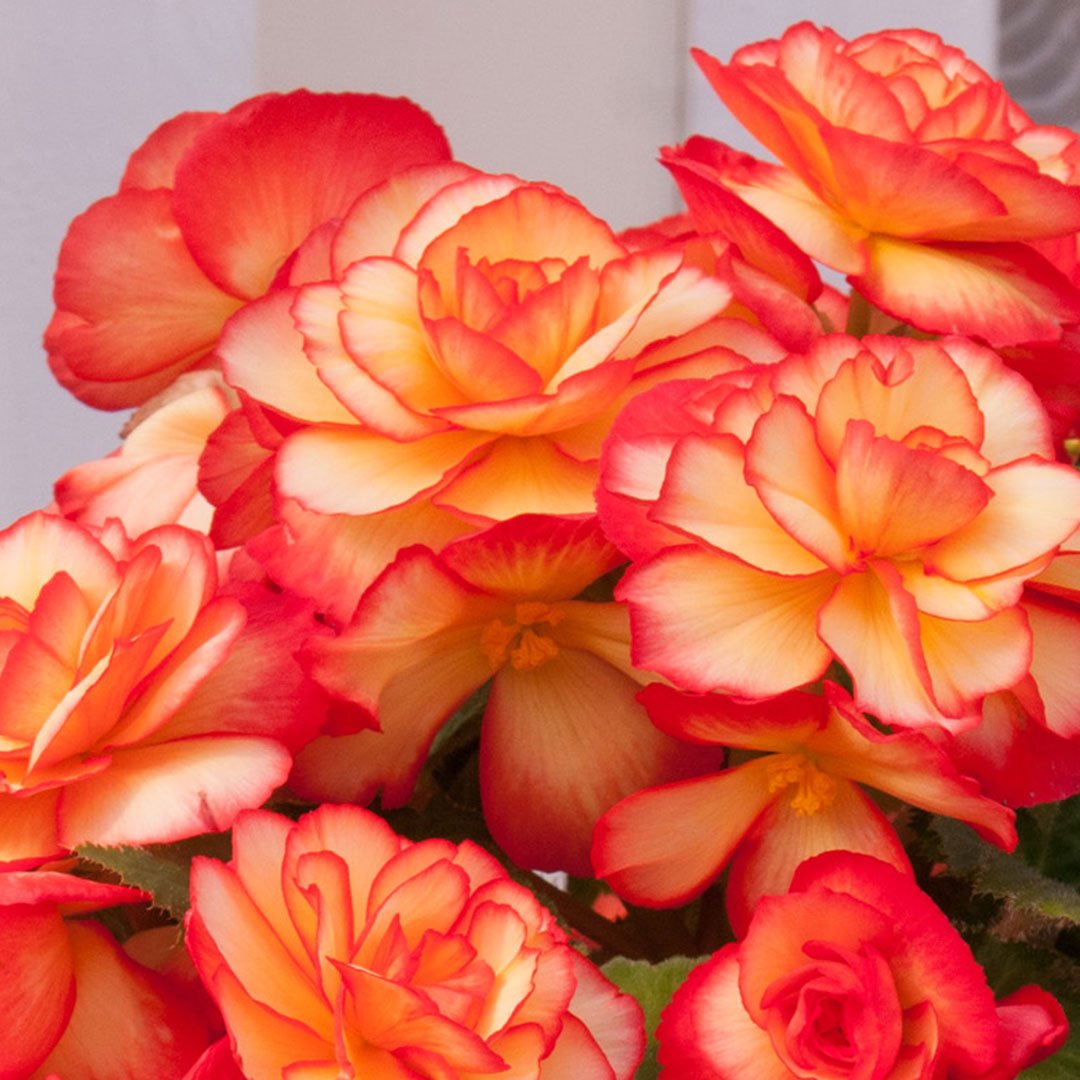 Begonia Plants
Begonias will bring a riot of flamboyant colour to your garden from June to October. They're perfectly at home in pots, borders or hanging baskets; perfect for a shadier garden or even as houseplants. Read on for all you need to know about choosing, growing and caring for Begonia plants.
Where to grow Begonia Plants
Begonias are best grown out of direct sunlight, which can scorch their leaves. Plant them in a spot with dappled sun or partial shade and avoid South facing areas. These versatile plants can be grown in hanging baskets, pots, beds and borders - they look especially dramatic in a large single-colour display by themselves.
Begonia Plant Care Tips
Plant your Begonias in peat-free general purpose compost only when the chance of frosts has passed. Water your plants regularly, feed weekly with a high potash fertiliser and deadhead them to encourage more flowers. For more Begonia tips and advice, see our Full Care Guide.
Begonia 'Glowing Embers'
Dazzling tangerine blooms
Warm orange single Dahlias with real bee-appeal
A compact plant which makes an eye catching patio display
Extra large, garden ready, jumbo plugs
Order now to secure delivery later in spring
12 Best Annuals for Flower Beds | Soft Shades | Jumbo Plug Plants
Carefully curated for flower beds full of sunshine colours
The warmest shades of summer in a variety of beautiful blooms
Superb instant display for borders and beds
Annual selection chosen for flowers from Summer into Autumn
A collection of premium plants with a variety of habits, colours, flower shapes and habits to ensure a long lasting and professional looking feature in your garden