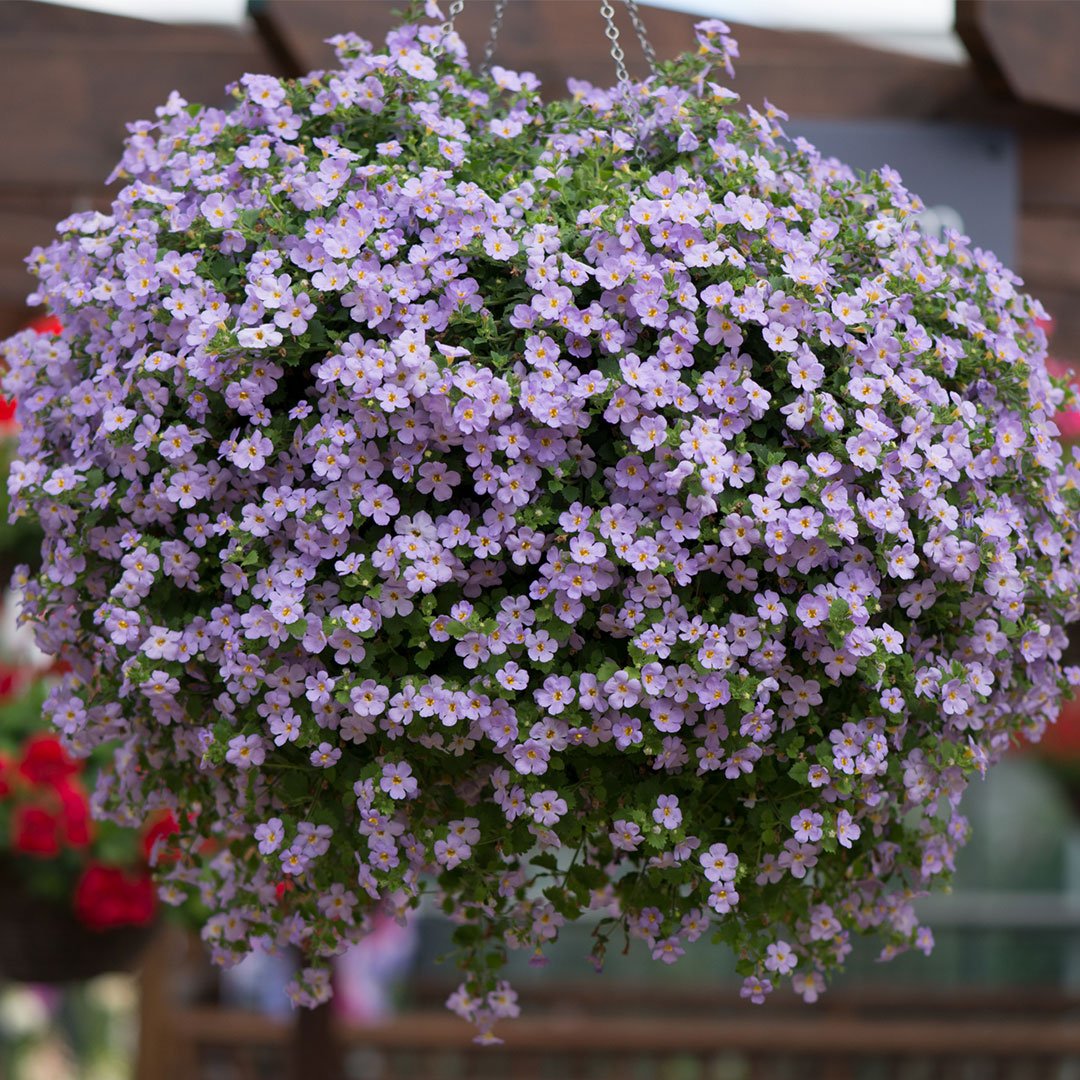 Best Plants for Hanging Baskets
The best summer hanging baskets have a variety of trailing and bushy flowers, planted close together for added texture and interest. Hang them by the front door to welcome guests, or from a pergola to scent your patio. Whether you prefer coordinating shades, a riot of mixed colours or even a basket of fruit and veg, hanging baskets are a seasonal must!
Designer Hanging Baskets
A hanging basket in a single colour makes a stylish statement and can be coordinated with your borders or containers - we love to mix trailing plants like Lobelia and Verbena with Petunia and Geranium. We've included all our favourites in a collection of instant designer hanging baskets. They're ready planted so all you have to do is choose the basket and are available in Pink Shades, Effortless Chic(Whites) and Sea Blues.
Colourful Hanging Baskets
Nothing says Summer like a sunny hanging basket packed full of vibrant blooms - our current favourites are Lobelia, Begonia and Calibrachoa. To easily achieve a riot of colour in your own baskets, check out our designer baskets chosen especially for the best mixture of colours: Heat Wave, Brilliant Bling, Lipstick and Classic Cottage. Just choose your basket and water!
Edible Hanging Baskets
To make an edible hanging basket, choose Cherry Tomatoes, Strawberries and Raspberries suitable for pots. They'll thrive in a sunny position off the ground and out of the reach of slugs. Edible hanging baskets make fruit and vegetable growing easy even if you don't have a garden. And what could be handier than a basket of Basil, Chivesand Parsley hanging in a sunny spot by the kitchen door?