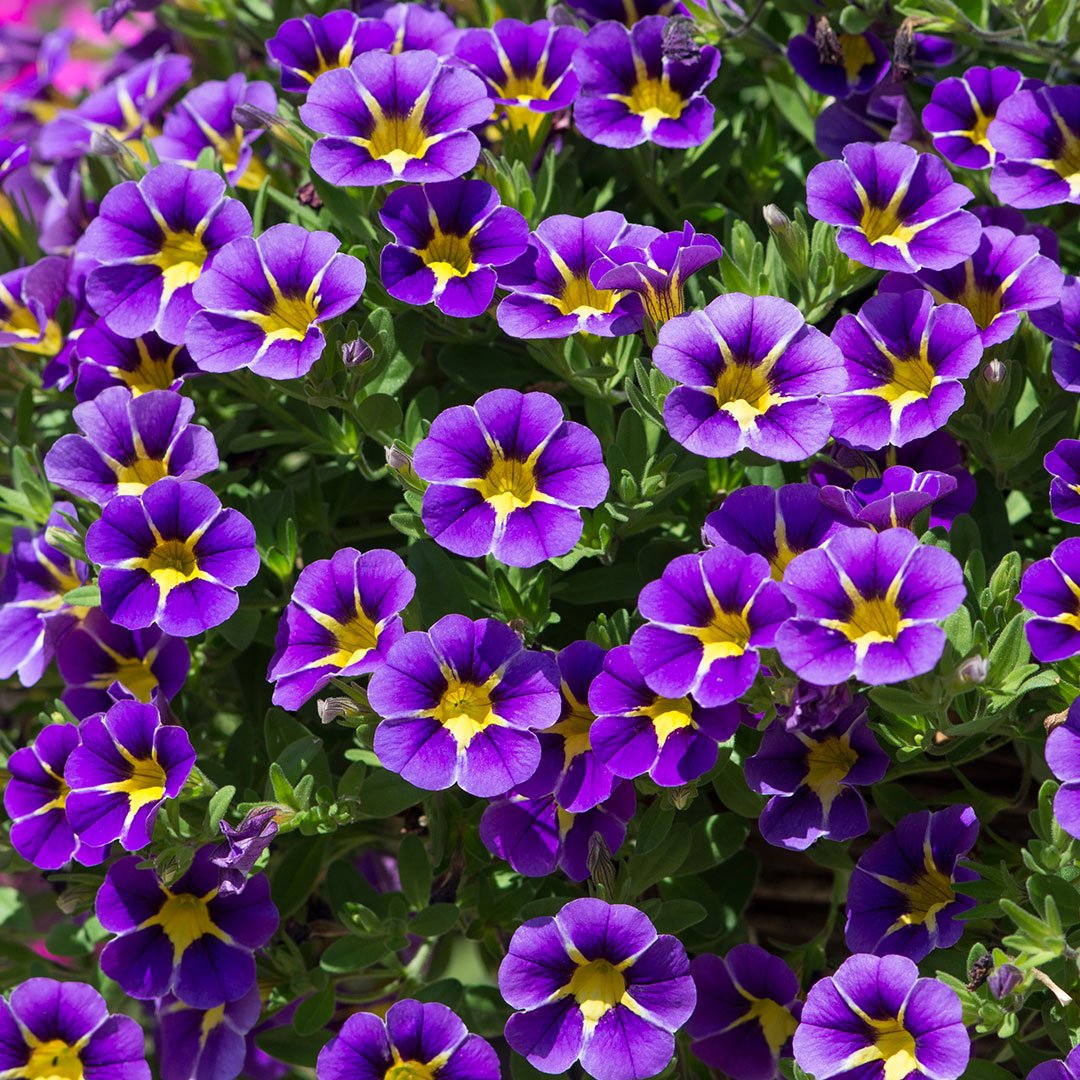 Calibrachoa Plants
Calibrachoa plants (also known as Million Bells) produce an incredible volume of flowers and with their dense trailing habit and variety of bold colours, will bring any hanging basket to life. Growing Calibrachoa is easy - read on for tips on how to choose, where to grow and how to care for your plants.
Where to grow Calibrachoa Plants
Calibrachoa requires very little space, so is suitable for even the smallest balcony. Just one plug plant will fill a basket up to 30cm diameter with flowers, or use 4 in a larger container. Million Bells also provide great ground cover in borders - plant them 8" apart to allow for spreading - and bring a profusion of colour to window boxes and patio pots.
Calibrachoa Plant Care Tips
Calibrachoa are hardy plants and will thrive in any average, well-drained soil. They require no deadheading (bonus!) and although they prefer full sun, will be fine in partial shade. For best results, feed with a slow release organic fertiliser and be careful not to over-water. For more information on growing and caring for Calibrachoa or Million Bells, see our Full Care Guide.