Vegetable Plants
All of our vegetable plugs are grown 100% organically on a small farm in Cornwall. They're allowed to grow naturally, so that they're strong, hardy and ready to plant out & shoot off when they arrive at your garden. Plastic-free packaging & fibre pots ensure a minimal carbon plantprint. Choose from the best peppers and chillies, salad plants, peas and beans, tomatoes and herbs or try our specially selected heritage varieties that you won't find in the shops, including round courgettes and purple carrots. We've even got Companion Planting kits to help you keep them pest-free. Grow herbs and vegetables in your allotment, raised beds, pots or hanging baskets and harvest the freshest, tastiest crops all year round.
Build your veg patch with Roots
Know what you're looking for? Click below to browse through our entire range of over 100 tasty veggie varieties. Or, we'll talk you through some of the best veg plants to try out underneath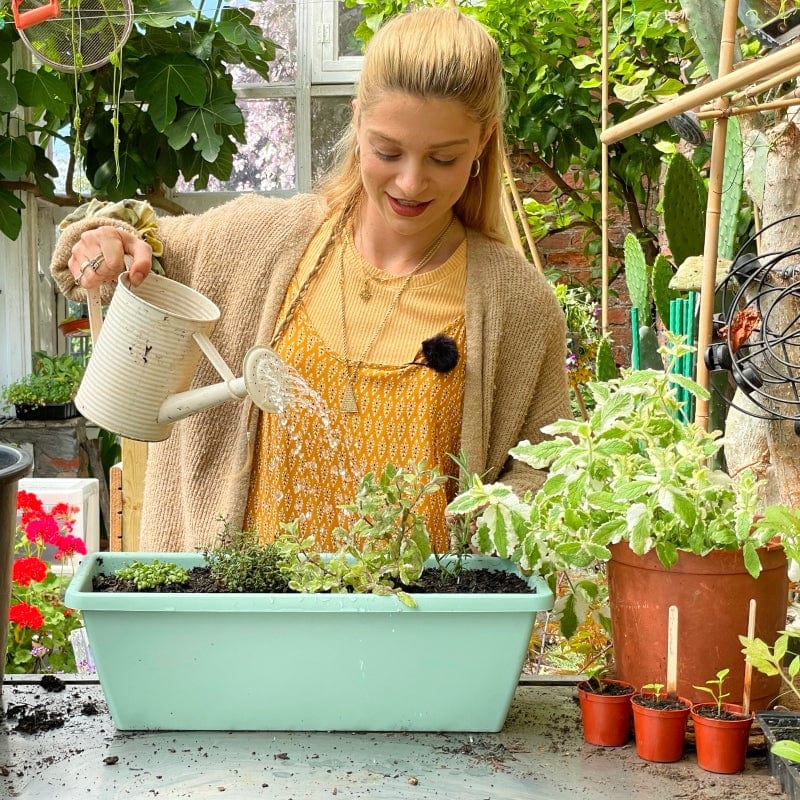 Are you a grow-your-own beginner?
First time growing your own vegetables? You've come to the right place. These plants are super easy to grow and you'll be *almost* guaranteed an impressive, and tasty crop.
We've carefully curated collections of the very best, easy-to-grow vegetable varieties
Tomatoes are the perfect beginner's veg. Easy to grow in pots, guaranteed results and a long harvest
What's cooler than a cucumber? Growing your own cucumbers, of course. Actually, they're very easy & super rewarding.
A great starter plant for many, see how hot you can get them to grow. Keep warm if possible.
If you have a little more space, root veg are super easy to grow and provide a later harvest
Consider yourself more of a veg patch professor?
Already consider yourself a master of homegrown produce? Well, give these more testing veggies a try. They'll require more skill, but you're allotment neighbours will be impressed.
You need a bit of space, but nothing tastes a fresh as your own leafy greens
Requires support and plenty of warmth, but the depth of flavour beats shop bought 10 times over
Take your cooking to the next level by supplementing your produce with fresh, herby flavours