Everything you need to know about Aquilegias

by Alison North
10 reasons to grow your own Aquilegia plants
Aquilegias - or Columbines - are a must-have for cottage gardens. But did you know that these hardy, spring blooming perennials are also perfect for shade, attractive to bees and butterflies and don't even need pruning? Classic shades of pink, blue and white bring a traditional touch to your borders, while the contemporary red and black flowers of Bordeaux Barlow and Black Barlow strike a more contemporary note. Read on for more about choosing, growing and caring for Aquilegia as we answer your most frequently asked questions.
2. Do Aquilegias like sun or shade?
Aquilegias enjoy full sun, but don't like it too hot. If you're in the South or warmer areas of the UK, it may be better to plant them in partial shade. They're a good choice for planting under trees or by North-facing walls as they'll cope with a reasonable amount of dappled shade.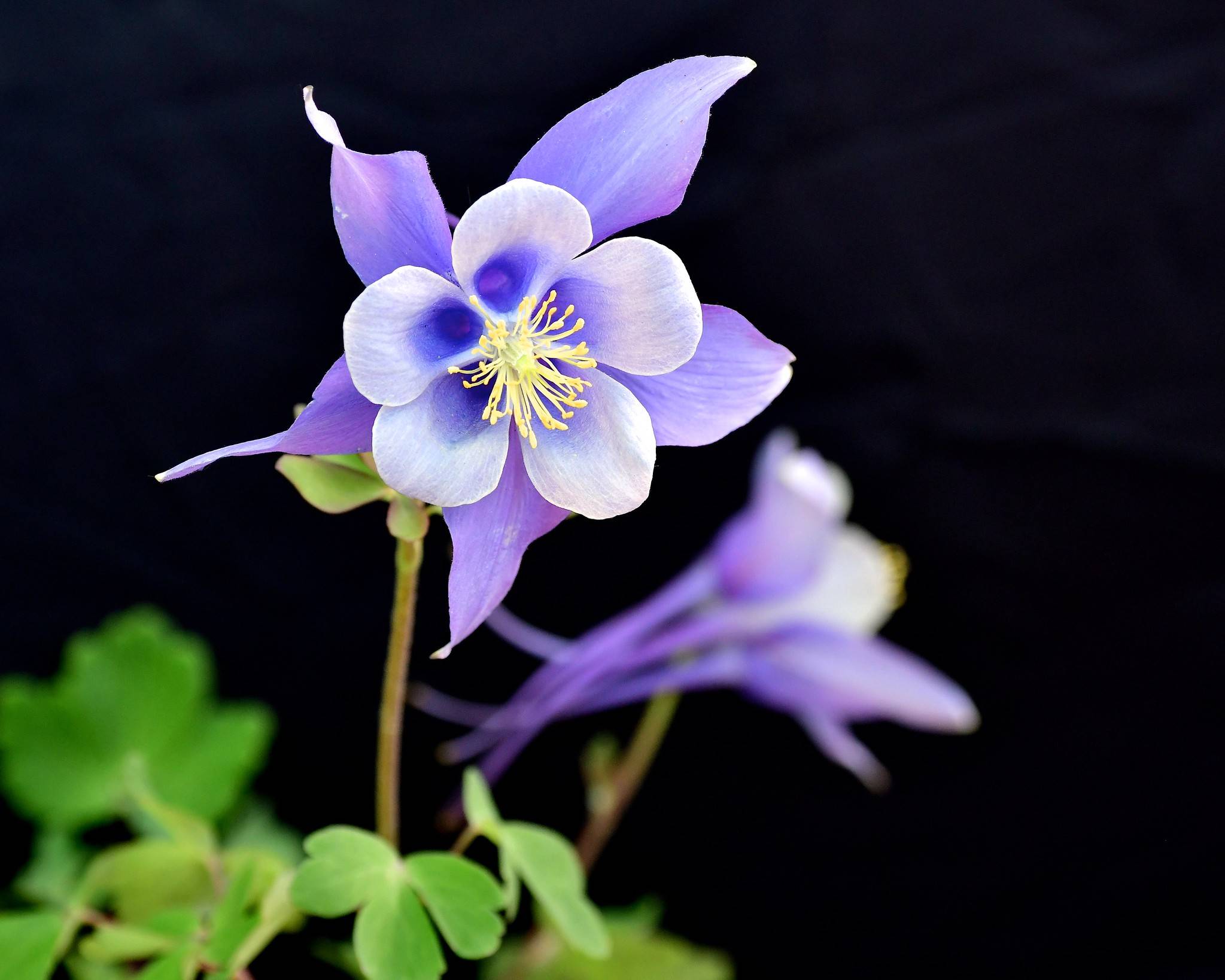 3. Do bees and butterflies like Aquilegia?
Aquilegia are very valuable to pollinators, being one of the earliest sources of nectar in the spring garden. The nectar is hidden at the end of very long tubes, so it is mainly visited by long-tongued bees, although it also attracts butterflies and moths. Bees seem to prefer yellow, blue and purple flowers in general so you may want to choose varieties like
Spring Magic Blue
,
Earlybird Purple
and
Denver Gold
.
4. Can you grow Aquilegia for cutting?
Aquilegia have been used for decoration since medieval times and make excellent cut flowers, especially as they bloom earlier than most flowers in the cutting garden. Their long stems are perfect for vases, where they will last for up to a week. Cut your Aquilegias when the buds are just starting to open, and they will open fully indoors.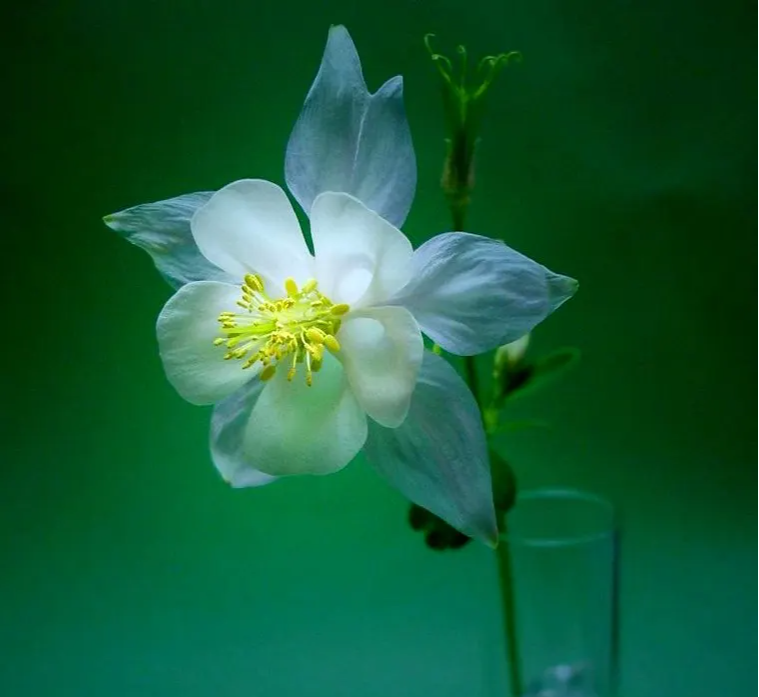 5. Is Aquilegia easy to grow?
Aquilegia are very hardy and undemanding, and will grow quite happily with minimal human input - they don't need regular watering once they're established, and will grow in any well drained soil. If you want to get the best out of your plants, these are our grower's top tips:
Avoid overwatering.
Deadhead faded flowers and new buds will develop along the stems. This can extend the flowering season by as long as 6 weeks into midsummer.
Before the ground freezes, protect your plants by surrounding them with a layer of mulch.
6. When does Aquilegia flower?
Throughout the spring, you'll see Aquilegia's foliage emerging, with its distinctively shaped leaves and tall, arching stems. The brightly coloured, nodding flowers appear in May and last well into June.
7. What are the best varieties of Aquilegia?
Aquilegia comes in a huge range of colours, with spurred or pompom forms - there are currently over 70 varieties in existence! These are some of our favourites:
For a cottage garden Get the classic look with Spring Magic Blue, Spring Magic Pink and William Guinness varieties.
For a woodland garden Brighten shaded areas with Spring Magic White, Green Apples and Denver Gold.
For cutting It has to be showstopping, pompom-shaped Black Barlow and Nora Barlow.
For pots Earlybird Purple & White is an eyecatching compact Aquilegia ideal for containers.
8. Do you have to prune Aquilegia?
Aquilegia is a low maintenance plant and doesn't need any pruning. However if you deadhead your columbine flowers (remove them as they finish) then more will grow. After the flowers have finished you can tidy up the dead stems if you like, but unless it's looking particularly scruffy, this isn't essential.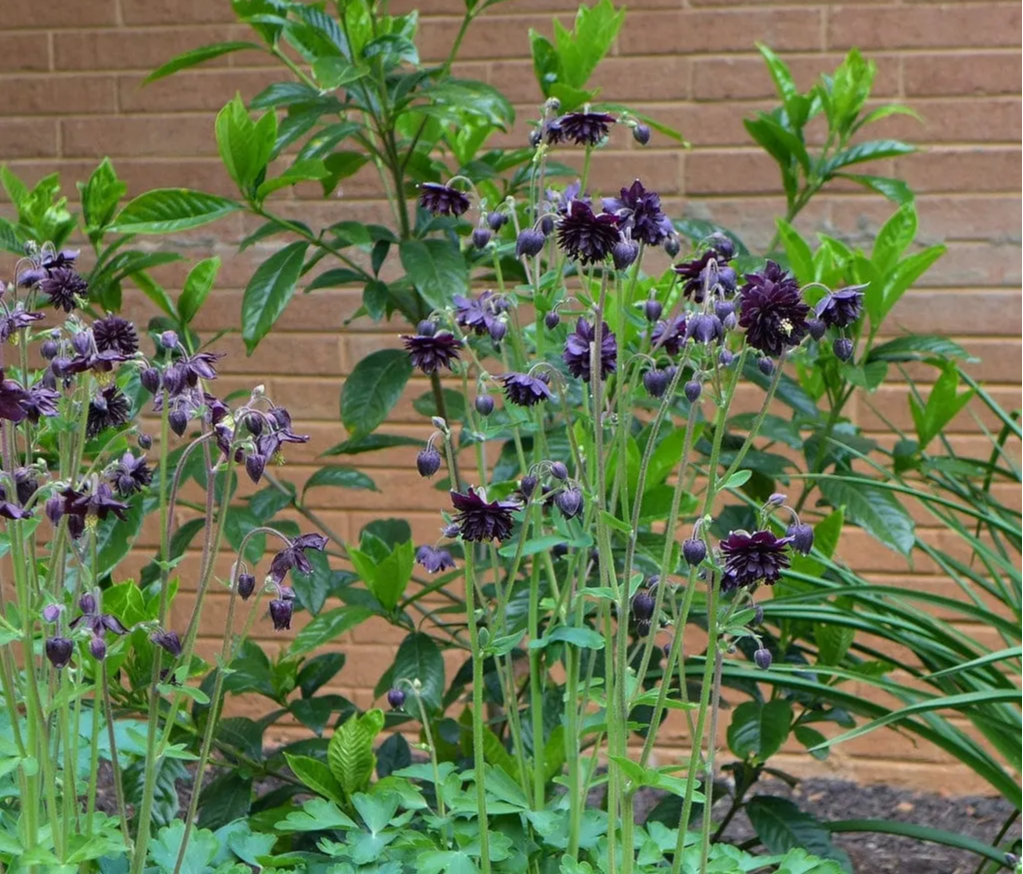 9. Are Aquilegias the same as Columbines?
Yes! Aquilegia has many names - as well as Columbine, it's commonly known as Granny's Bonnet, Pretty Bonnets or Granny's Nightcap. The genus name Aquilegia comes from the Latin for 'Eagle' but the common name 'Columbine' comes from the Latin for 'Dove' - both refer to the shape of the petals, which were thought to look like birds' talons.
10. Is Aquilegia a native plant?
Aquilegia is native to the UK and has been loved for centuries. A classic part of traditional English cottage gardens, Columbine gets two mentions in Shakespeare's plays (Hamlet and Love's Labour's Lost) and is still grown in his garden at New Place to this day. True native varieties (Aquilegia vulgaris) are blue or violet, occasionally white. All the other colour tones have been developed by Aquilegia fans and growers over the years and are now established garden favourites.
Related posts