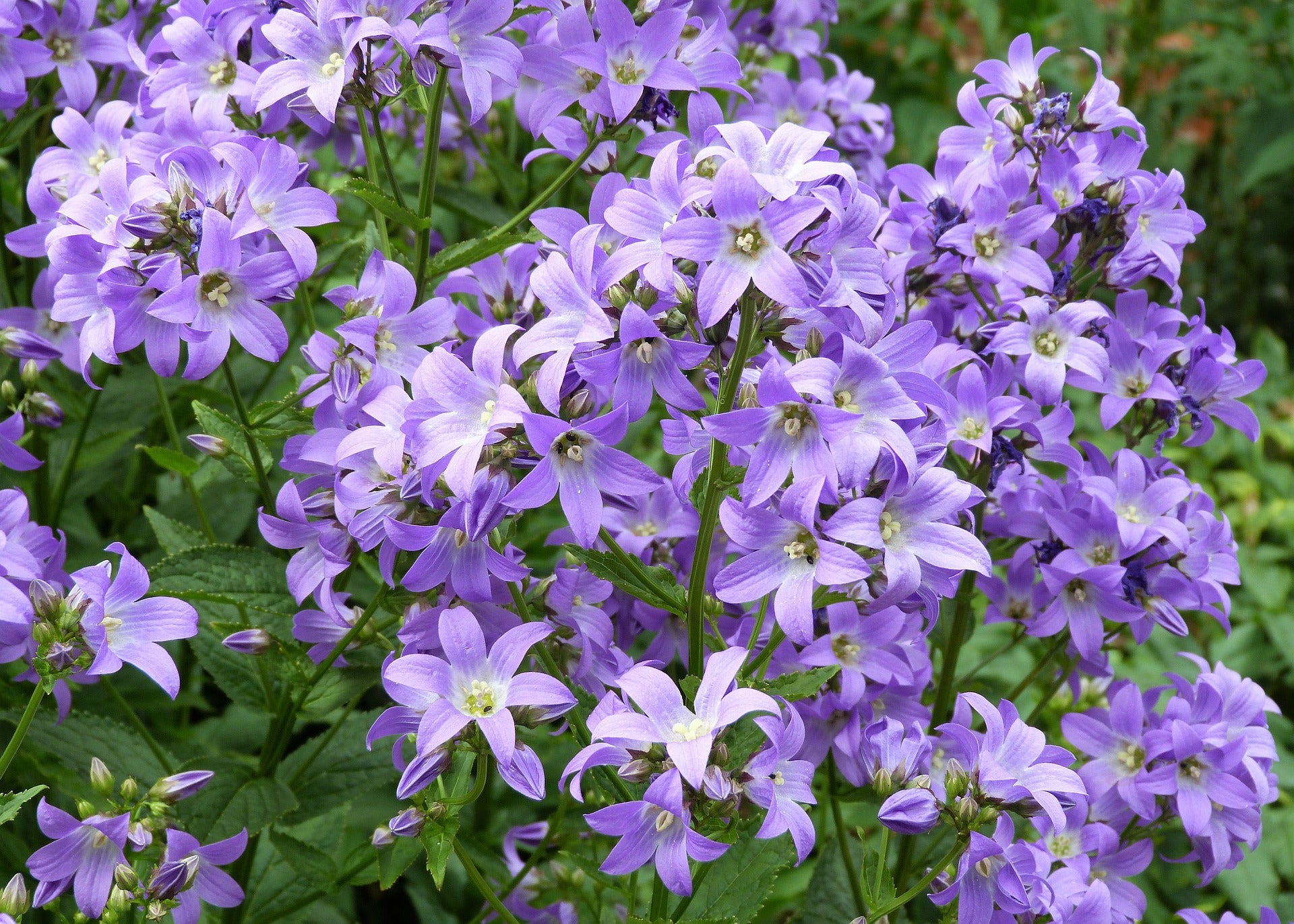 Campanula Plants
Don't be fooled by the delicate looks, campanula are as hardy as it gets and so easy to grow. These versatile, summer flowering perennials come in a range of colour tones from deep blue to bright white and soft pink. Also known as bellflowers, their shapes vary from closed bells to open stars - all of them are irresistible to bees!
Which campanula?
There are many different types of campanula, with heights ranging from the dwarf groundcover varieties like Campanula punctata and carpatica which grow between 10-50cm high and are perfect for rockeries, lawn edging and groundcover, to tall, arching upright types which can reach up to 1.5m and are ideal for borders.
Planting schemes and partners
Campanula are woodland flowers which grow vigorously and last for years, flowering throughout the summer. They will always look lovely and natural, with the taller varieties being particularly suited to meadow and prairie style plantings and more compact types performing well in a front border position. Team your campanulas with soft and bright coloured flowers like lily of the valley, aquilegia, dicentra and hardy geranium.
Growing tips
Super hardy campanulas are frost resistant down to -20 and although they prefer a slightly alkaline soil, they'll do well in any position as long as it's not waterlogged. As there are so many different forms, check to see whether yours is shade tolerant or prefers a sunny spot. Water them regularly when they're newly planted and ease off as the plant becomes established - after that you'll only have to water in very hot or dry weather.
Campanula 'Takion White'
Starry white bellflowers on elegant stems
Unique outward facing bell-flowers in daisy white
Great for the front of borders to cover space
Brilliant plant to support local bee populations
Super easy to grow and incredibly tough