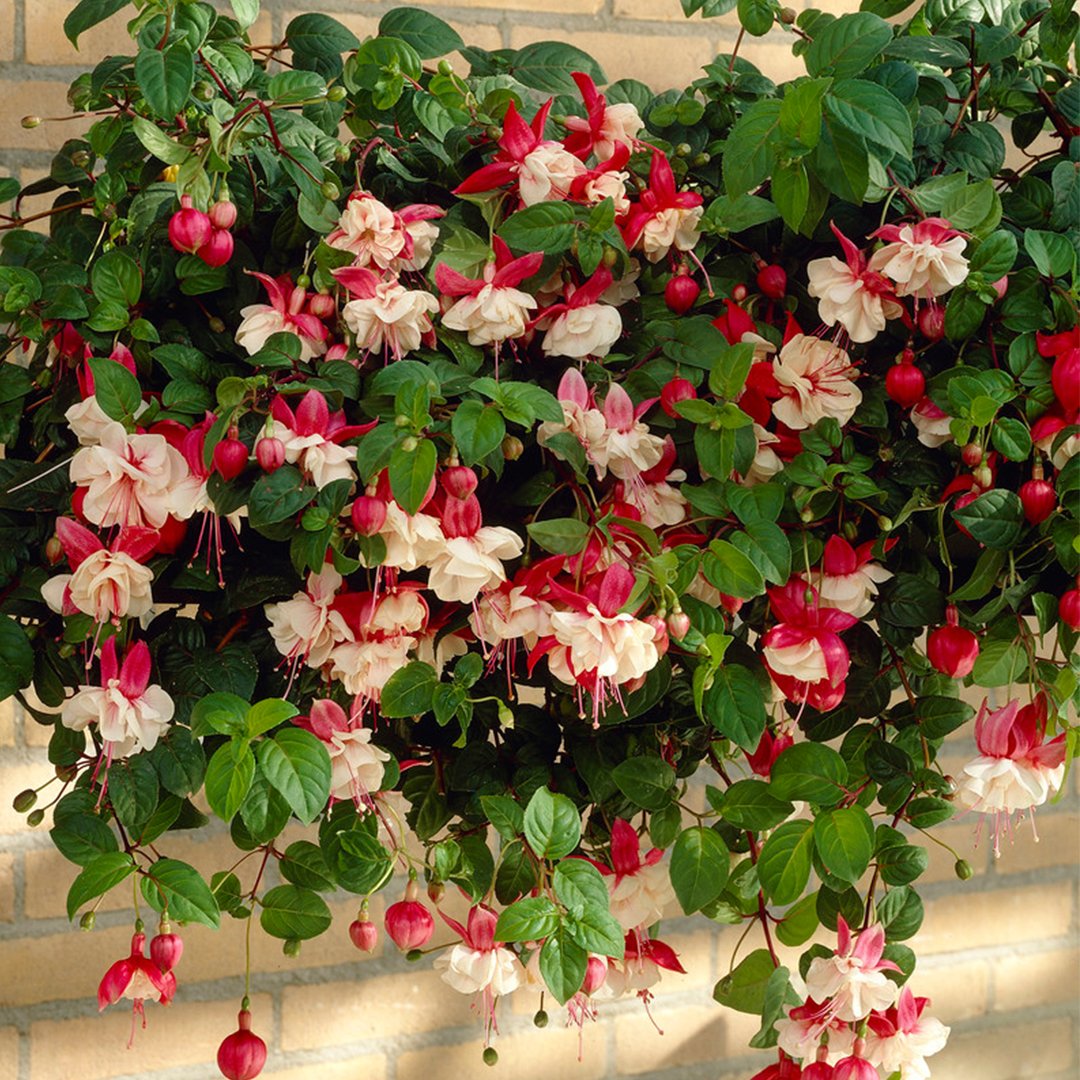 Fuchsia Plants
With Fuchsia varieties trained as trees for the patio, uprights for pots and trailing plants for baskets, there's nowhere in the garden that these colourful bell shaped flowers can't brighten. We've got all the knowledge you need to choose your perfect Fuchsia plants, where to grow them and how to care for them.
Choose your Fuchsia Plants
For planting in pots and containers, we recommend an upright Fuchsia variety such as Patio Princess or Red Tyrol Bush. These are also perfect for growing in beds and borders. The more familiar trailing Fuchsias such as Pink Marshmallow, Voodoo and Swingtime are ideal for hanging baskets. (Also available as a collection) A Fuchsia tree makes a gorgeous patio feature - choose from Red Tyrol or Paula Jane Standards.
Where to grow Fuchsia Plants
For perfect hanging displays, use five Fuchsia plug plants per 12" basket. Standard Fuchsias should be planted in pots as they are half-hardy and will need to be moved to a greenhouse or conservatory in the Winter months.
Fuchsia Plant Care Tips
Grow Fuchsia in a sheltered spot to prevent the flowers being blown away. Plant the less hardy trailing varieties after the last frost has passed and water them in well - any type of soil is fine as long as it is well drained. Fuchsia will appreciate partial shade for at least some of the day and should be pruned in Spring once the plant is in active growth. To find out more about caring for your Fuchsia plants, see our Full Care Guide.
Echinacea 'SunSeekers Sweet Fuchsia'
The fuchsia is bright....pink!
Fuchsia pink petals surrounding a brown central disc
Blooms right from June into autumn
Perfect for a wildlife friendly border
Attracts bees and butterflies